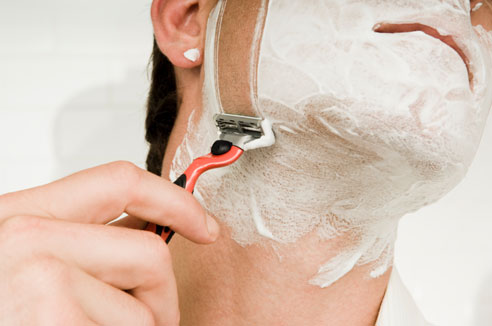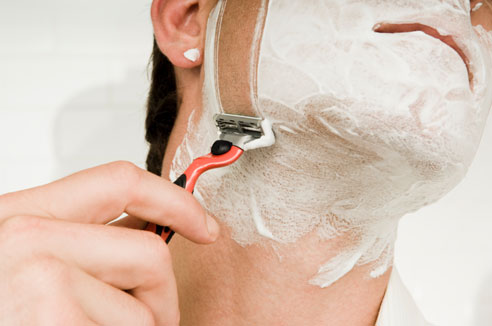 Don't know what you did to deserve those razor cuts while shaving?  Our lucky guess is that it might be EVERYTHING.  Here are 4 helpful tips that Men's Health put together to help you achieve the perfect shave:
1.  Pre-Shave oil.  Need we say more? Yes, we do.
Preshave oil (never tried it, right?) warms the skin, softens the beard, and helps your shaving cream adhere and stay moist longer, says Eric Malka, cofounder of The Art of Shaving.
2.  Brush Up.
Fingers aren't designed to make lather. Use a brush (badger hair is best). Run it under hot water. Circular motion raises the hairs and exfoliates.
3.  Switch Directions.
For a big-date shave, go with the grain once, reapply cream, and go lightly against the grain.  We here at PorHomme use Gillette's The Best a Man Can Get Fusion razor.
4.  The aftershave.
You've removed skin, so help what's left recover with aftershave balm with essential oils and no alcohol. It'll soothe and moisturize. Ignore the commercials—rub it in, don't slap it on.
Source:  Men's Health