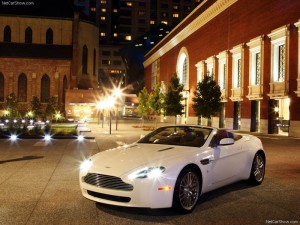 The Truth About Cars recently did a review on this year's Aston Martin Vantage Roadster and we think you guys should check it out.  It's revamped on the outside to be just as sexy, if not sexier than the DB9.
Aston Martin engineers admitted to a British newspaper that they designed the Vantage by morphing Adriana Lima and a clone of Leonardo Da Vinci: a blend of emotionally irresistible and mathematically precise curves and planes.
The looks are amazing, indeed.  The interior's gotten a significant upgrade as well, and it's going to make a big difference when it's lined up with its competitors.
Head over to The Truth About Cars to read the full review.