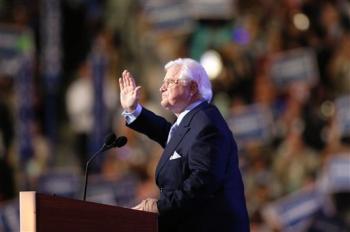 Historical Democratic National Convention underway, Michelle Obama and Ted Kennedy Headline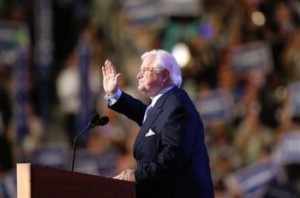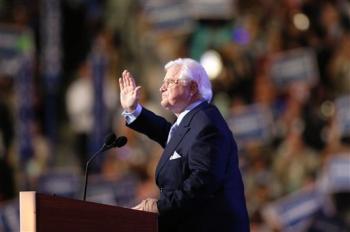 The Democratic National Convention kicked off earlier today with some expected speeches, and some not so expected.  Speaker of the House Nancy Pelosi addressed the crowd in Denver, Colorado.  She was questioned in an interview afterwards, and was asked if there will be unity among the part come time for the election.  She acknowledged the success of Sen. Hillary Clinton, but also said that her 18 million supporters would realize the importance of the election and what's at stake.
After a cameo by former President Jimmy Carter, a surprising visit by Ted Kennedy brought the audience to their feet for an extended ovation.  He pledged to rally behind Sen. Obama in his historical quest for the White House.
Sen. Obama's wife, Michelle Obama came to the stage for an epic speech in prime time.  She took the audience and the millions watchin across the country to Barack Obama's roots.
Obama's wife, eager to counter a Republican claim that her husband is an elitist, said his story is classically American, his family one that scrimped and saved "so he could have opportunities they never had themselves." Obama was largely raised by grandparents after his parents, a white woman from Kansas and a black man from Kenya, divorced.
After her speech, the Senator joined his family via satellite to applaud his wife and the party as well.  The Convention wraps up on Thursday, but there is still much to be accomplished, so stay tuned for more on the DNC!
Source:  AP