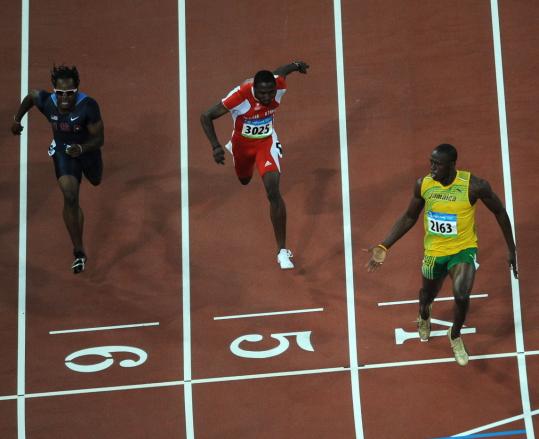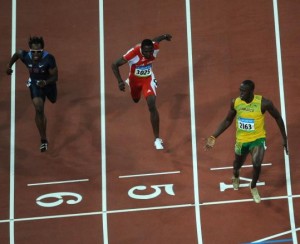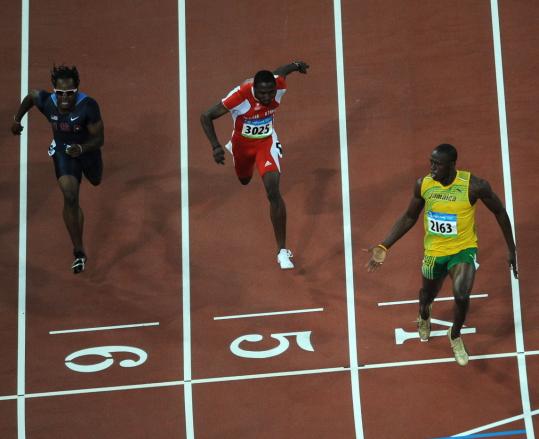 It's hard to believe that just a few days ago, the 21 year old Olympic runner from Jamaica was an unknown among Olympic elites like Shawn Crawford and Tyson Gay of America and Asafa Powell, his Jamaican teammate.  He flew past everyone as he showboated 9/10s through the race and still managed to break the world record for the 100 meters and grab gold.
on the eve of his 22nd birthday, he's done it again.  In the 200m, he had captured the race with 50 meters to go, but this time it was different.  He didn't let up and ended up capturing the world record by .02 seconds set by America's Michael Johnson in the Atlanta games of 1996.
So, now as he is the first Olympic athlete to capture both the 100m and the 200m golds in the same Olympics since Carl Lewis in the 80s, Usain has bolted into to the history books and will be remembered as an elite Olympic athlete.
Source:  Sports Network