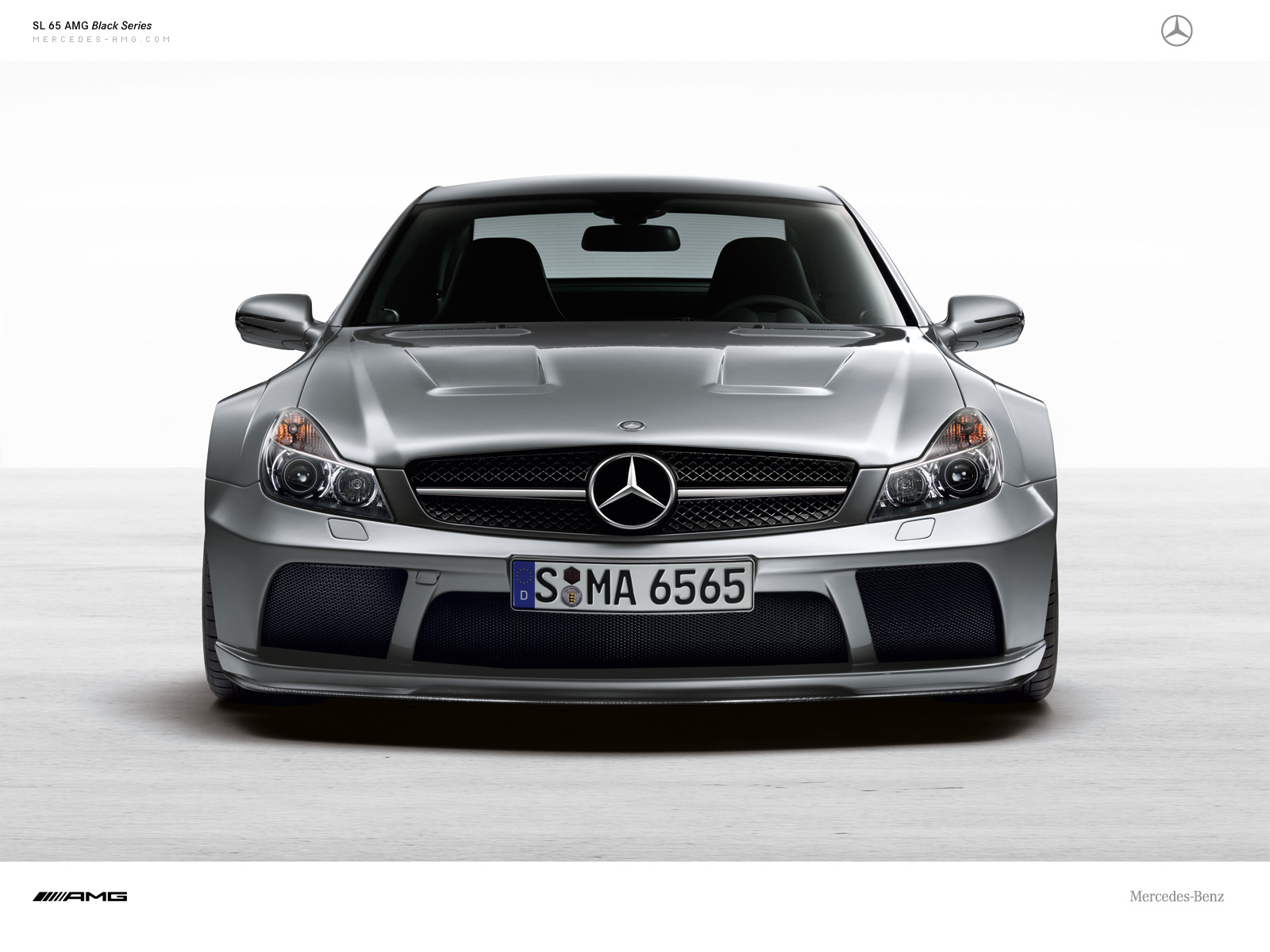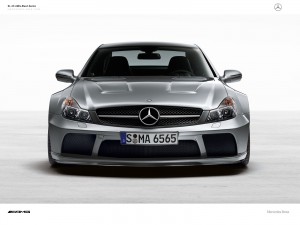 There's something about it that whisper to us… "vhroom vhroom."  With a top speed of 199 mph, it really packs a punch.  The SL65 Black Series is powered by a six-liter twin turbo V12 that produces 661 horsepower which is actually 11 more than the SLR 722.
Compared to the normal SL 65, it goes through plenty of adjustments.  There's some weight reduction with the use of carbon fiber throughout the body and replacement of the heavier convertible roof system with a fixed roof. There's a wider track that dominates the road as well as adjustable suspension, larger brakes, and a retractable spoiler.
MB even has a mini-site dedicated to the car that has some appealing wallpapers and other stuff for fans.  Head to the site here and let us know what you think of the car!
SL 65 AMG Black Series: