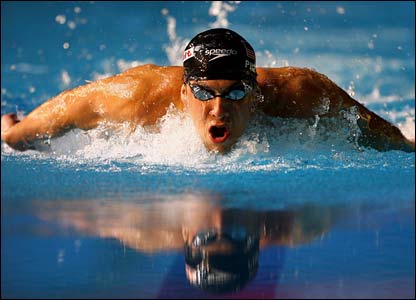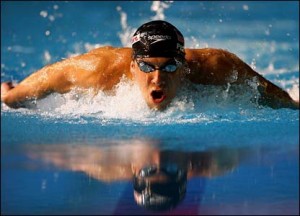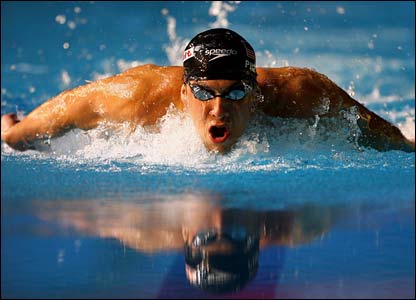 For 36 years, Mark Spitz has stood above more than 100 thousand Olympic athletes with 7 golds in one Olympic game.  In 1972, Spitz also had 7 world records to match those 7 golds.  Before today, Michael Phelps stood side-by-side with Spitz when he matched the 7 golds and 7 world records just yesterday in Beijing. 
The willpower of one man showed in these Beijing Olympic Games.  Michael Phelps tonight achieved Olympic history after the U.S. team won the 4X100 Medley Relay.  He had 17 total swims in these games and achieved the remarkable.  Overall, Phelps now has 16 medals in his career, 14 of them being gold.
In China, the number 8 is a lucky number, and it showed through these games.  The Games began at 8PM on 8-8-08.  Now, the poster boy for these games stands alone in Olympic history with 8 gold medals.  Congratulations, Michael Phelps.