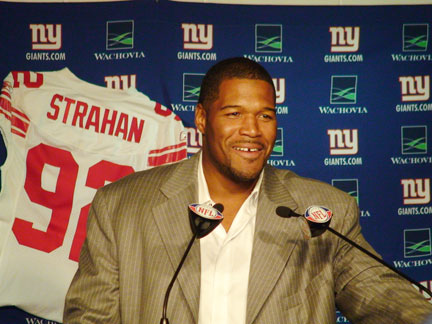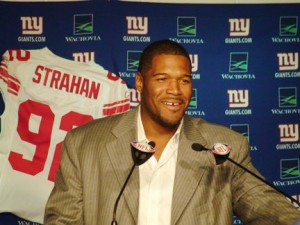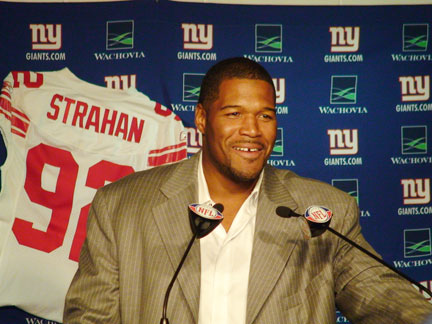 On Saturday night, the Giants lost their Pro Bowl defensive end Osi Umenyiora for the season, after a knee injury.  With their defense being greatly hurt by the loss, the Giants have been doing everything possible to repair the defense as soon as possible.  Reports are that a "courtesy" call was made to recently retired Michael Strahan to see if he was interested in playing again.
Strahan visited training camp a few weeks ago and players have stated that he showed very little interest in returning.
"He has not been bouncing back and forth like Favre," Cofield said. "He has been pretty happy. We saw him up here and he said he missed it but he was content. He has decided to go on to the next phase of his life so I don't look too strongly into that (him playing again)."
Right now, the future Hall-of-Famer is in Greece on vacation and has yet to talk to his agent about the matter.
Do you think Strahan will return for another run for the championship or leave on top as only a few players are lucky enough to do?
Source:  msnbc