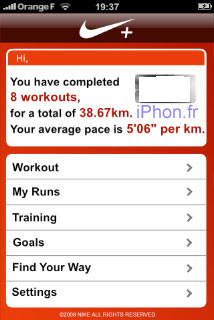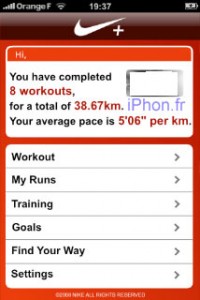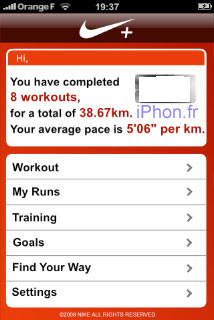 The rumors have been endless about Nike+ creating a game-changing app for the iPhone.  It may be a bit far fetched to
run with a "bulky" iPhone, but imagine putting the GPS and wireless abilities of the devices to good use.
French website iPhone.fr has unveiled what it claims are iPhone screenshots of some new software that shows the system working in tandem with Google Maps over GPS, as well as displaying the much coveted ability to display running goals and targets over the air.
Check out the screen shots below and if you can speak French, then check out the site as well for more info.
Nike+ app for iPhone: