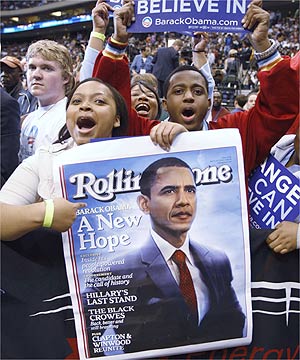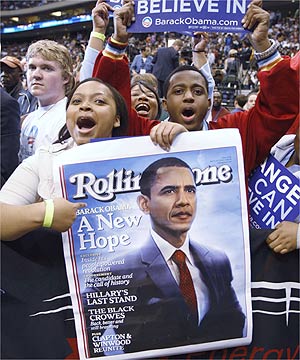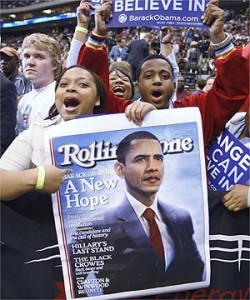 Obama said he was looking for a running mate who is independent and has 'integrity' and got into politics 'for the right reasons.'  So who is this person going to be?  Although Sen. Hillary Rodham Clinton is not in the front running, some democrats a still having hope.  Sen. Evan Bayh of Indiana, Gov. Tim Kaine of Virginia and Sen. Joseph Biden of Delaware are the main candidates right now and are said to be "safe" choices.
Recently, Obama spoke to the Chicago Tribune and said the following:
I want somebody who is mad right now that people are losing their jobs and is mad right now that people are seeing their incomes decline.  That's the kind of person that I want, somebody who in their gut knows … that we have to grow this country from the bottom up.
On Saturday morning, Obama's team will announce who the Presidential hopeful's running mate will be via text messages and emails.  Text messages?  It's a different way of going about things, but let's hope the camp doesn't hvae Sprint or we won't know who the running mate is until Monday.  Soon after the announcement, Sen. Barack Obama and his running mate will be seen together at the Springfield event in Obama's home state of Illinois, where he first kicked off his run for the presidency.