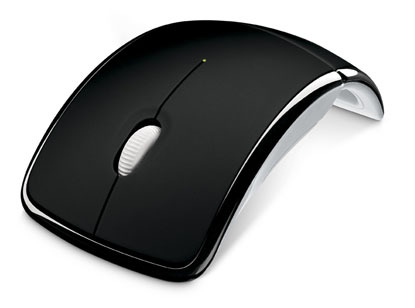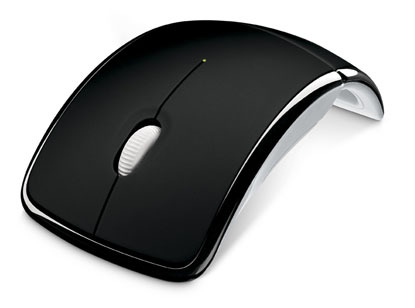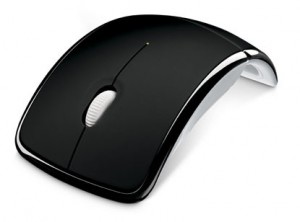 Microsoft has released information about their upcoming holiday lineup.  On the list was this beauty:  The Arc Mouse.  It's a collapsible mouse that is portable when it needs to be and comfortable like a full-sized mouse when it needs to be as well.  It's MSRP'd at $59.95, which is par with current wireless mice on the market, so it's a pretty good deal.
"Featuring a revolutionary new design shaped like a crescent moon, Arc folds closed to reduce in size by almost half, giving consumers the comfort of a full-sized mouse with the portability of a notebook mouse. Arc is all about the fashion edge, with a stylish micro transceiver that you can leave right in your computer and it's available in two colors – red or black."
Expect to see it in stores in the coming months.  Check out the gallery below.
Microsoft Arc Mouse: