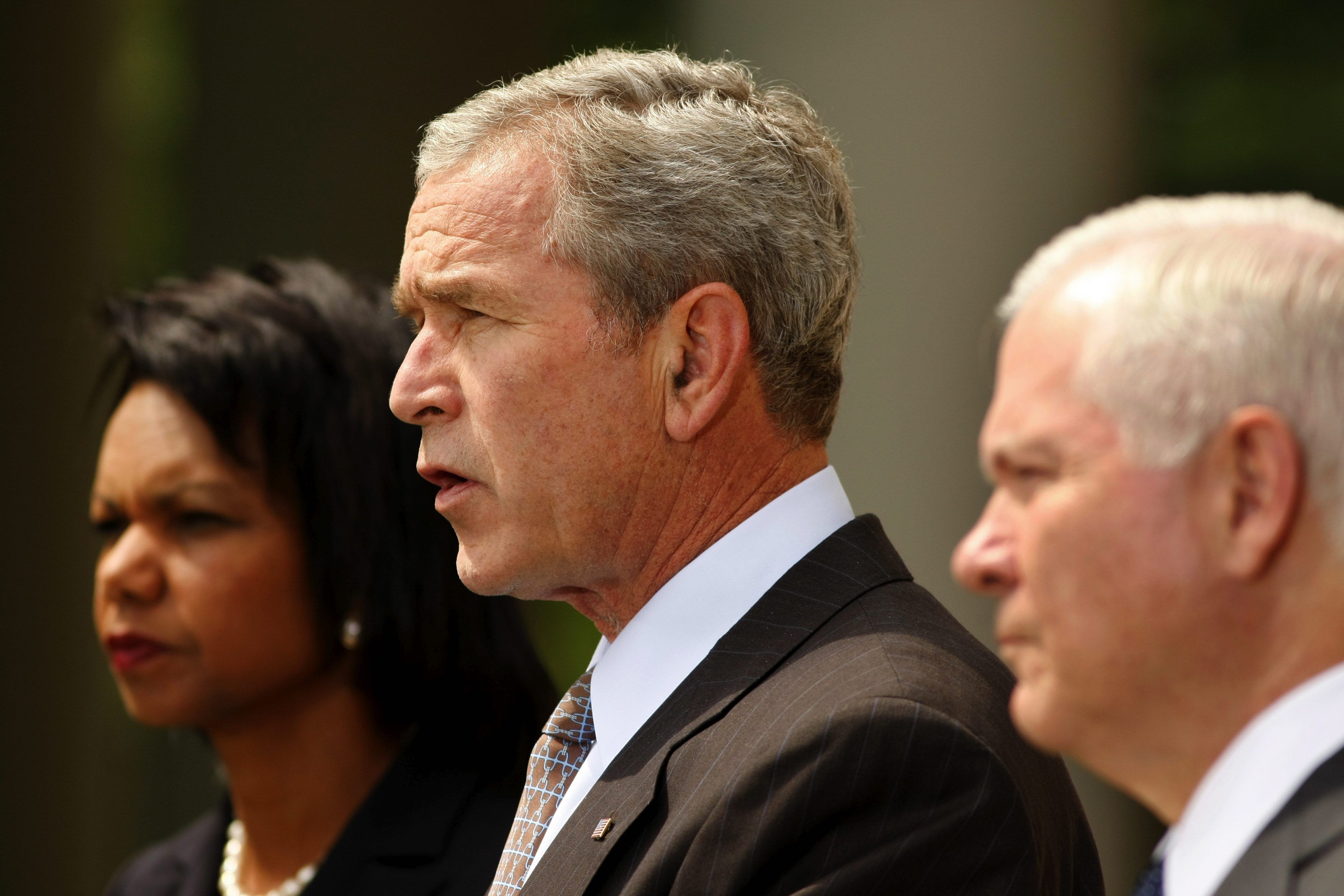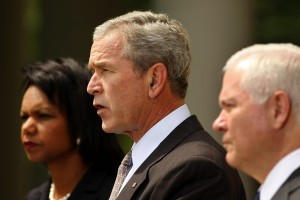 Earlier today, President Bush made a statement in regards to the Russia Georgia conflict at White House.  He urged Russia to pull back from the invasion and cease fire.  They have gone against that request and the U.S. is going to send U.S. troops to aid Georgia.
Condoleezza Rice will be heading to France and then to Georgia as well to "rally the free world at the defense of a free Georgia."  The situation in Georgia is worsening, as Kremlin forces are occupying the central Georgian city of Gori and have destroyed Georgian ships in the port city of Poti, in violation of a cease-fire agreement reached Tuesday.
Read the entire report over at Washington Times.