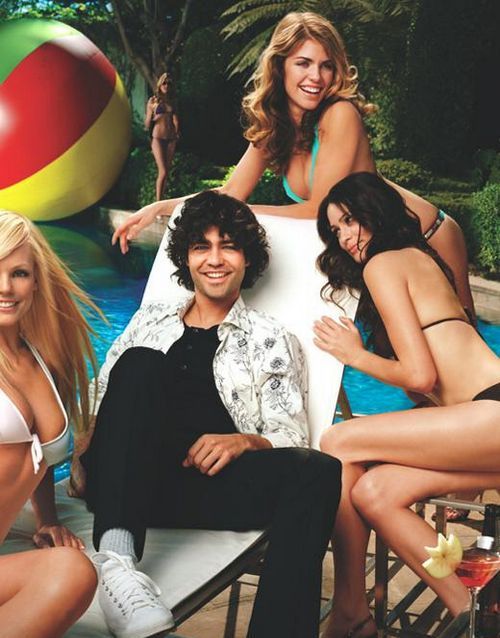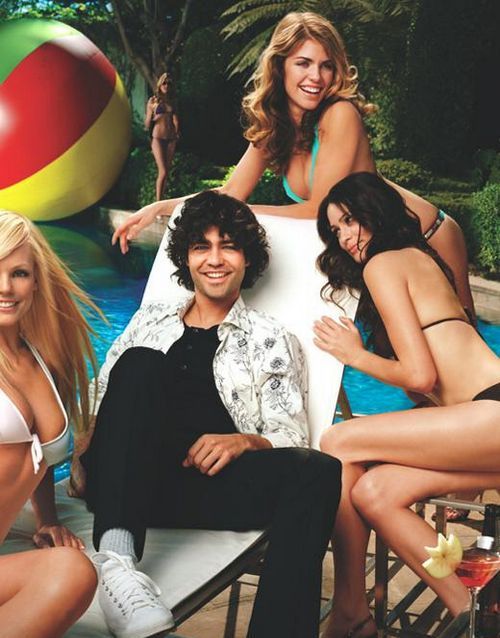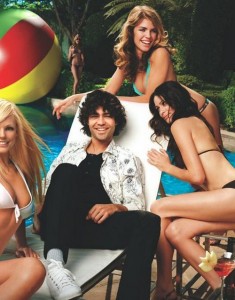 With four solid seasons under its belt, Mark Wahlberg's Entourage is coming back next month and better than ever.  It's just racked up 5 Emmy nominations and Just in case you've been hiding under a rock for the past few years, here's a little rundown.  The show focuses in on Vincent (Vince) Chase, a hot young actor in modern-day Hollywood, and his entourage. He's from Queens, NY and brings along: manager Eric, half-brother Drama, and friend Turtle.
The series draws on the experiences of industry insiders to illustrate both the heady excesses of today's celebrity lifestyle, as well as the difficulty of finding love and success in the fast track of show biz. Now that the boys are getting used to the perks of stardom, Eric, along with superagent Ari, keep Vince's star rising while making sound decisions for a long-lasting career in a world of fleeting fame.
In season five, Vince must find a way to rejuvenate his career. His best friend and manager Eric is determined to get Vince back to the top, while struggling with his expanding management company. Agent Ari Gold, who is having a few career conflicts of his own, struggles to deliver for Vince, given the current state of things. Drama, meanwhile, continues his successful television career while experiencing problems in his love life, and Turtle is forced to reexamine his contribution to it all.
The show premieres exclusively on HBO on September 7th at 10pm.  Be sure to check it out, and don't be surprised if the episodes show up on iTunes shortly after, as past seasons are now available on the Apple hub.