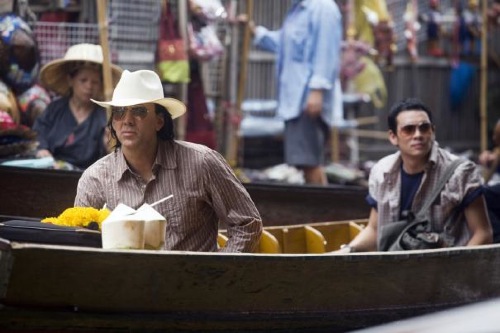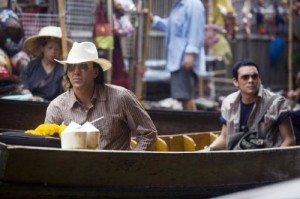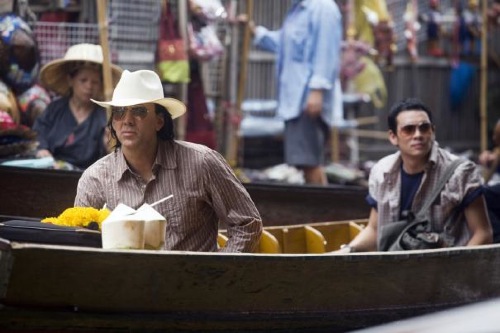 When a movie has a weekend opening of $7.8 million and still ends up being box office champion for that weekend, I guess there is something to be happy about.  But what if it cost $45 million to make?  Not so happy.  Nonetheless, Lionsgate said that it's happy with the Bangkok Dangerous's opening numbers and expects it to be profitable.
It's not Nicholas Cage's worst opening at the box office.  Next in 2007 opened at $7.1 million and some of us might remember The Weather Man in 2005, that opened $4.2 million (For the record:  we thought it was a great movie).  On the other hand, he's also coming off the biggest movie of his career.  National Treasure:  Book of Secrets opened at $45 million in December and went on to gross $220 million.
We can contribute the horrible weekend to the fact that it was the only big flick that opened up.  It was competing against Tropic Thunder and The House Bunny who are currently No. 2 and 3 respectively.  Who knows what to become of Bangkok Dangerous, but we have yet to waste $9.50 of our hard-earned dollars.  If you've watched it, let us know what you think!
Source:  AP