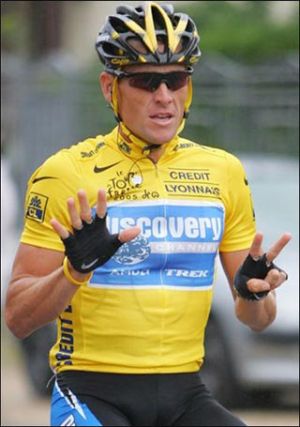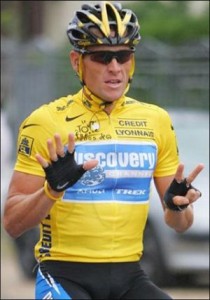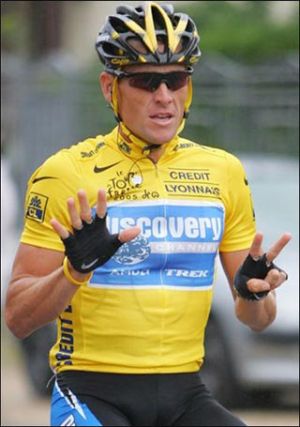 In an exclusive interview with Vanity Fair, Lance Armstrong said that he was inspired to return after finishing second last month in the Leadville 100, a lung-searing 100-mile mountain bike race through the Colorado Rockies.  For anyone that's been hiding under a rock, Lance Armstrong's won the Tour de France SEVEN times, the seventh time coming after he defeated cancer.
"I am happy to announce that after talking with my children, my family and my closest friends, I have decided to return to professional cycling in order to raise awareness of the global cancer burden," Armstrong said in a statement released to The Associated Press. "This year alone, nearly eight million people will die of cancer worldwide.  It's now time to address cancer on a global level."
Will Armstrong be able to return for the 2009 Tour de France and win?  First, Team USA might not even be invited to the Tour, because of the doping allegations against the team in the past few years.  Armstrong said that he has already put a call out to French President Nicolas Sarkozy.
We hope to see Lance make his way back to the Tour to shine some light on a sport that's been in the dark ever since he left.
Source:  msnbc