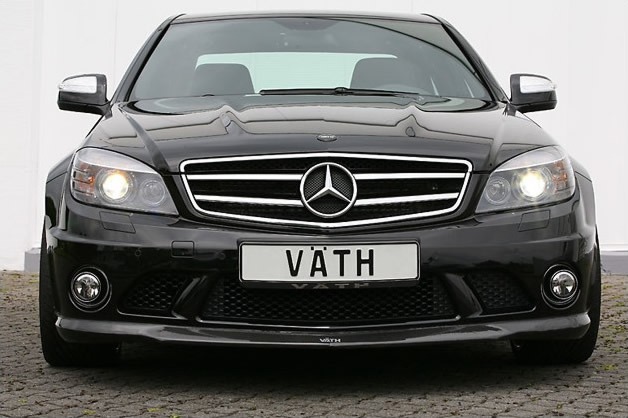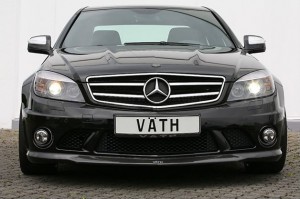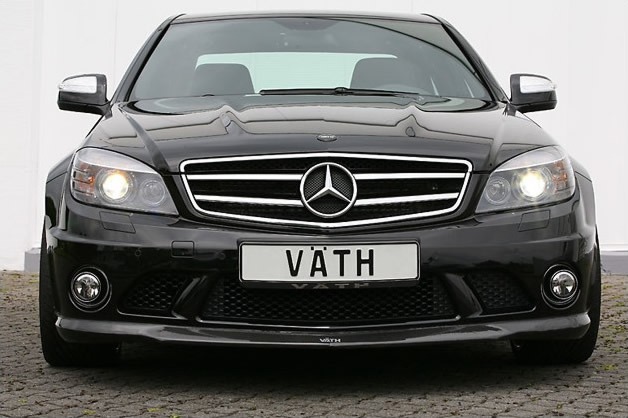 Everyone here at Por Homme was glad to see the Mercedes-Benz C-class redesign last year.  However, we weren't so glad to see its performance when we test drove it.  Even the sport versions of the C-class were a bit sluggish compared to their BMW counterparts.  The C 63 AMG was a different story.  When compared to the BMW M3 and Lexus IS-F, it faired pretty well. We're going to give you a insight into a few different versions of the tuned C 63 AMG, so enjoy!
Brabus, RENNtech, and VATH have all tuned the C63 AMG to get upwards of 550 horses, leaving us drooling as they drive by.  eGMCarTech recently reported on the Brabus B63 S that pushes out 550-hp.  The engine tuning kit fits into the 450-hp 6.2L V8 of the C 63 AMG, giving the car 550-hp with peak torque of 479 lb-ft. 0-62 time is 4.3 seconds with a top speed of 205 mph.  The price tag's not out yet, but we're absolutely positive it won't be anywhere above 500k. The Brabus BULLIT BLACK ARROW came in matte black and costs about $538k.  BRABUS's SV12 S Biturbo V12 produces a total of 730-hp and 974 lb-ft of torque.  This BULLIT goes from 0-62 in 3.9 and 0-184 in 24.5 seconds.
RENNtech is lead by Hartmut Feyhl, the former technical director at AMG North America.  He tuned the C 63 AMG by working with its high-performance ECU software, and got the C63 to 548-hp.
Väth did more than upgrade what's under the hood.  As if the C 63 AMG couldn't look more aggressive, the V63RS Clubsport got a new front lip spoiler, a more beefed up rear diffuser, and a new rear-spoiler.  Väth also worked with the ECU and also added a new free flowing exhaust manifold, a stainless steel sports exhaust, bigger brake rotors and a new sports suspension. The result?  585-hp from 457-hp and the top speed peaked at 202mph.  The V63RS Clubsport starts at about $192k.
Now, enough with the comparisons, check out the photos below.  Be sure to let us know which one you like the most!
Brabus B63 S:
Brabus Bullit Black Arrow:
RENNtech C 63 AMG:
Väth V63RS Clubsport: