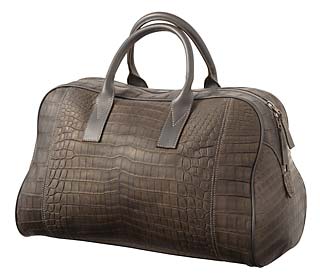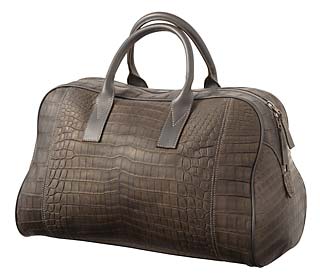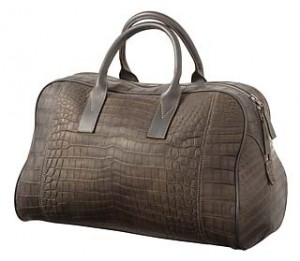 Mulholland's luxury leather goods have always been known to be worth every dollar and we're going to assume that their Trumbled Croc Bel Air Gym Bag is no different. The ultimate gym bag's made from super soft, oil-tanned and waxed Nile Crocodile skins.
It measures a big 12″ x 19″ x 10″ so it's good for more than your sweaty sneaks and shorts.  The interior pin-striped silk makes it prime for an overnight getaway, too.
If you've got the money, then you should head over to shopmulholland.com.