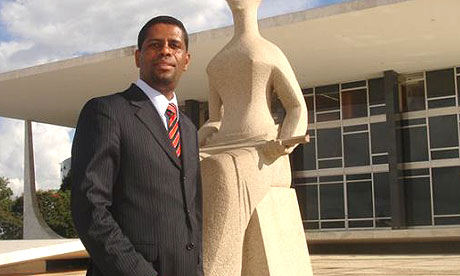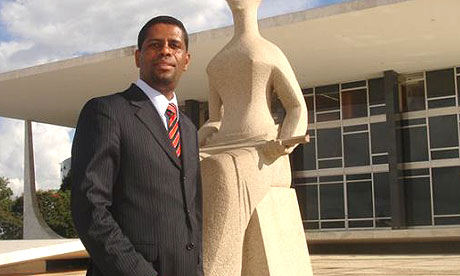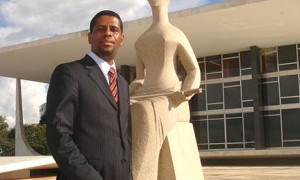 Obama-mania  has not only swept the United States, but it's crossed borders and turned into an international calling for change. In Belford Roxo, an impoverished city close to Rio de Janiero, Brazil, Claudio Henrique dos Anjos changed his name to Barack Obama after the people of the town thought he had a resemblance to America's Barack.
On October 5, the elections for mayor will take place and the 39-year-old Brazilian is running against a local communist and a leader of the Workers' Party.  The favorite of the 3-way race is, without a doubt, Barack Obama.  The 47-year old Illinois senator is a big figure in the country, where you see Obama tees everywhere and newspapers and chat shows cover his every move.
Brazilian law allows candidates to run under the name of their choice, and this has lead to six Brazilian politicians renaming themselves "Barack Obama" officially.
"In truth it was an accident," says Belford Roxo's Obama, an IT consultant who is bidding to become the city's first black mayor. "I'd been on the television wearing a suit and people thought I looked a bit like him so they started calling me Barack Obama. They'd see me in the street and shout: 'Hey! Barack!" So I decided to register it."
Often imitated.  Never Duplicated.  Obama '08.
Source:  guardian