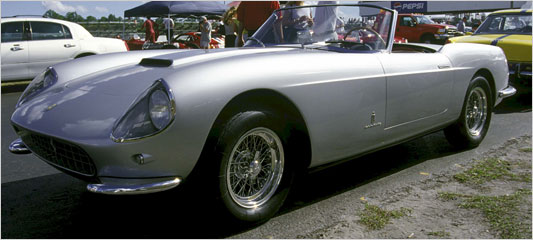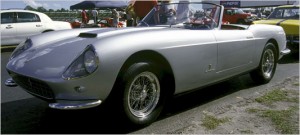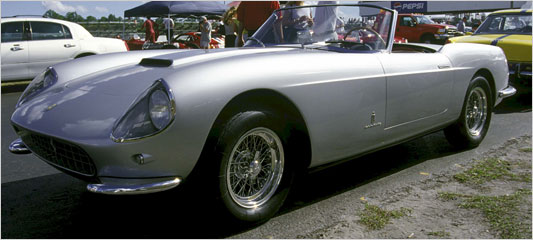 The Connecticut State Police recovered an old school Ferrari that was stolen from a warehouse in Spain in 1993.  The 1957/58 250 GT Ferrari was one of only 40 built, 36 of which survive. The details of the car-theft have been in question for some time considering it took so long for anyone to do something about it.
The car's serial number is 0799 GT and the buyer was not aware that it was stolen when he bought it in 2001 for $550,000.
The complete owner history has always been available, but apparently the buyer thought that it was never proven and it was all accusation.  Here's the complete history put out by Sports Car Market about the period in question:
Owned by Dr. Andreas Gerber of Switzerland until allegedly stolen from his warehouse in Marbella, Spain in 1993.

1993, 07 July – Report of theft regarding Ferrari 250 Pininfarina Cabriolet s/n 0799 GT was filed, Interpol case #216543.

1994, June – For sale by a Mr. Mennino, Bologna, Italy. Allegedly Mennino lost 0799 to the bank.

1994 – The car was sold back to the United States, having been on consignment (along with two other classic Ferraris) at a dealer in Marbella, Spain, and offered via an Italian broker named Gianni Mennino.
Pretty cut and dry, but still with how long it took anyone to seize the car, who knows what to believe.
Source:  wheels