The Concept: Holeder Earphones by Yoonsang Kim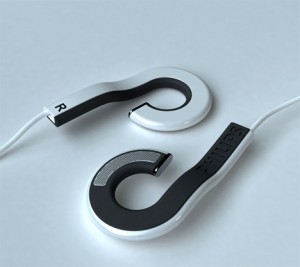 Does it appeal to you?  A unique design concept that screams for your attention.  Yoonsang Kim has designed the Holeder earphones that are as functional as they are elegant.  They're able to loop together around your neck (see gallery below) when not in use, or just fit snug in your ear when you're listening to your tunes.  What's more appealing about these earphones is that somehow, they're able to prevent bacterial growth.
The unfortunate part is that they're still just a pair of concept earphones.  The question is:  If they were on the market, would you buy them?
Holeder Earphones:
Source:  Yanko Design