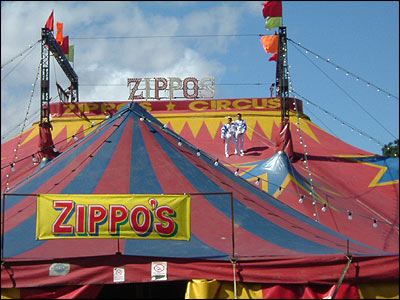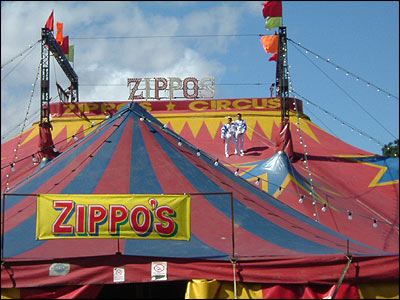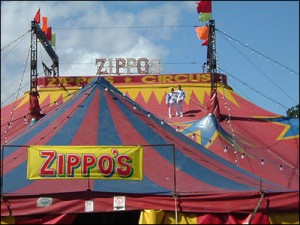 This is about as absurd as it gets. Zippo's Circus is one of the UK's biggest traveling circuses, and they were hit with a heavy blow by council officials today. Birmingham council officials banned the use of musical instruments because it breaches licensing laws.  As part of a six-minute act, the clowns play trumpets and saxophones, but now the act's turned into silent comedy.
Circus owner Martin Burton claimed the clowns were being picked on as other acts can use instruments and a live keyboard throughout was deemed legitimate.
Apparently, the Licensing Act 2003 in the UK forbids the playing of any live music without a licence. Councils have to think about the four "licensing objectives" when exercising the powers of the Act, which was designed to provide regulated entertainment. They are the prevention of crime and disorder, public safety, prevention of public nuisance, and the protection of children from harm.
"We had to take the music out. The clowns are from Spain, I explained the situation to them and now they thing the English are mad."  The circus is allowed to apply for licenses but it takes alot of time and consuming more taxpayer dollars.
But Mr Burton said: "Applying for licenses takes an incredible amount of time and resources, ours and the taxpayer's money.
Source: telegraph