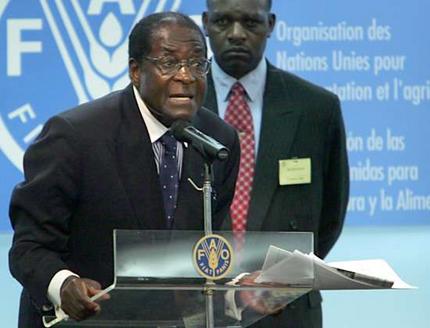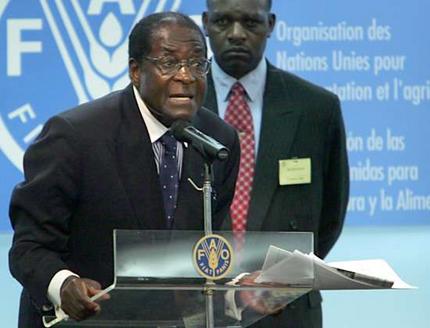 President Robert Mugabe's had a stronghold on the government of Zimbabwe for nearly three decades.  However, with Zimbabwe's economic state in question as well as his health, President Mugabe felt like it was time to sign a power-sharing deal with Morgan Tsvangirai, his political rival.  Also, Arthur Mutambara, a political leader who broke away from Tsvangirai's party also took part in the agreement.
Tanzania's President Jakaya Kikwete, chairman of the African Union, voiced the concern on many minds: "Will it hold or will it not? That is the question," he said.
This political swing keeps Mugabe as political leader and President, voicing concerns by many about how much he can exploit such power.  He actually banned aid agencies in June, because he thought they were siding with the opposition before a presidential run off.
And now?  The ban's been lifted, but in order to feed the 2 million people that are starving, stocking back up takes time.
Source:  yahoo