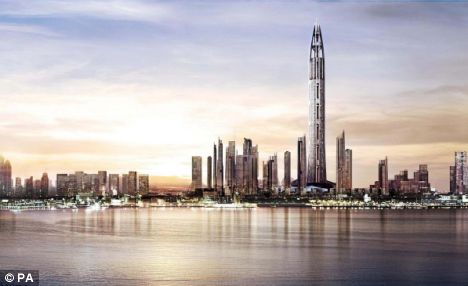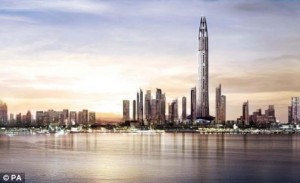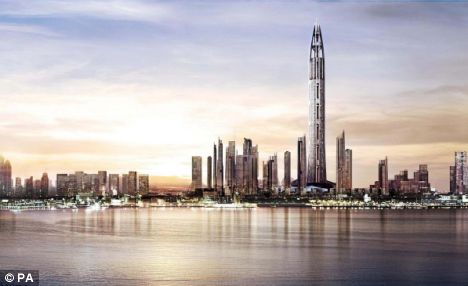 Dubai developer Nakheel showed off their plans to build the world's tallest building, at more than 1km high.  This news comes from the same company that brought us the The World and the Palm Islands, both man-made islands off the coast of Dubai.  Exact measurements weren't given and neither was the cost, but they did say that it will have "more than 200 floors" and be part of "a multi-billion pound development."
Nakheel's new project is set to hover above the current "World's Tallest Building," the Emirate's own Burj Dubai.
Speaking at a press conference today, Nakheel chief executive officer, Christopher O'Donnell, said: "From our perspective, we are building a tower that's going to be over 1km in height. This is a complete iconic development. It may be the tallest. Someone may build something taller."
Who else was at the press conference?  The lovely Catherine Zeta-Jones and her husband Michael Douglas.
Nakheel's World's Tallest Building: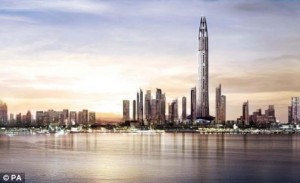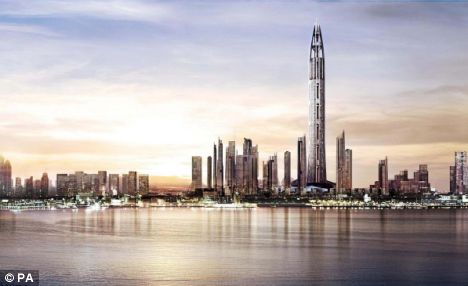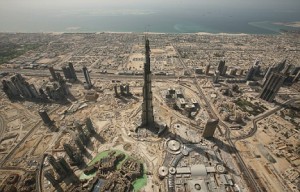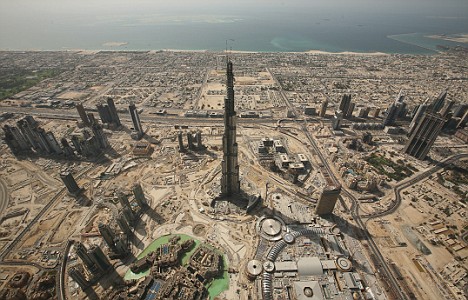 Thanks DailyMail!