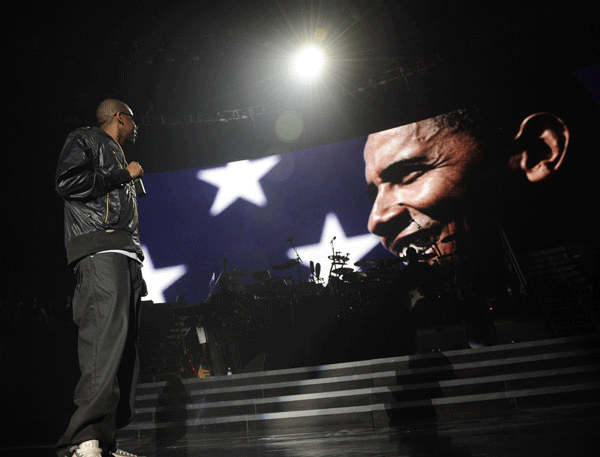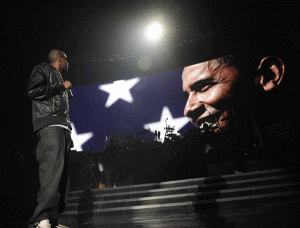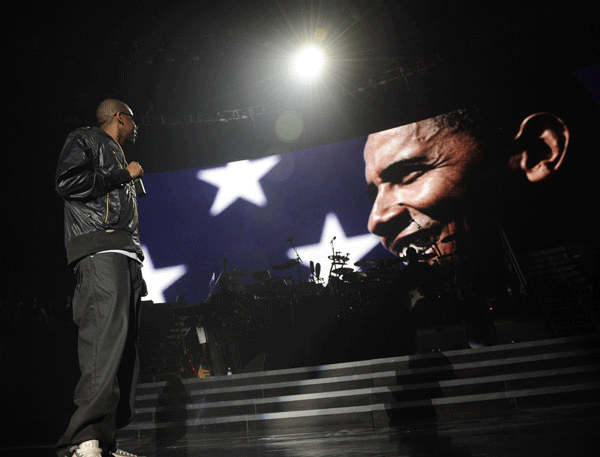 Jay-Z is going to be holding a free concert this Saturday night at Cobo Arena to encourage more people to vote.  Barack Obama's getting some more support it seems.  People are probably lining up right now for those free tickets.  Where do you have to go to get them?  Head over to one of the Obama campaign offices in Metro Detroit to grab tix for the 8:30 pm show.
Saturday's concert will come just two days before Michigan's Monday deadline for voters to register for the Nov. 4 presidential election. The Obama campaign has made new voter registration a major part of its election strategy in Michigan and other states.
Just some rules and regulations:  you have to be 18 or over to attend and you can only pick up one ticket per person. Get in line people!
Thanks DNO!