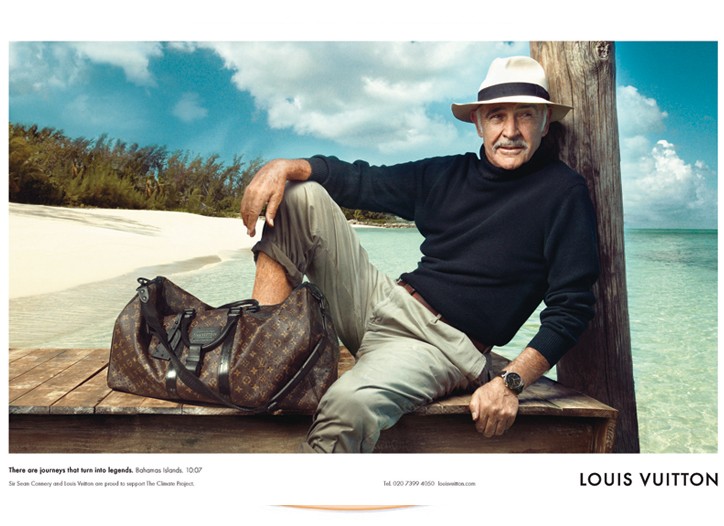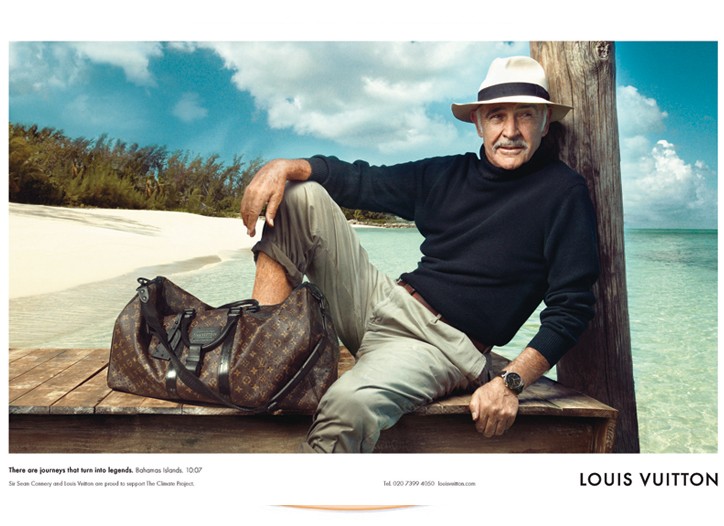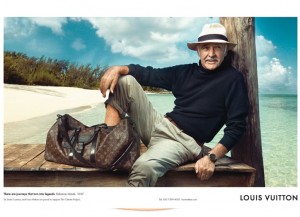 There are only a few men that can look so damn good at the age of 78.  The former 007 was finally approached by LV for an ad campaign that seems to be the perfect fit for Sir Sean Connery.  In the ad, he's propped on a wooden dock in the Bahamas next to a waterproof version of Vuitton's Keepall Bag.
The tagline reads: "There are journeys that turn into legends. Bahamas Islands. 10:07."
Expect to see this image among others that showcase the "core values" ad campaign with the likes of Keith Richards and the duo of Francis Ford Coppola and his directing daughter, Sofia in the New Yorker and other publications.  The campaign will be running for roughly a year.
Thanks WWD!