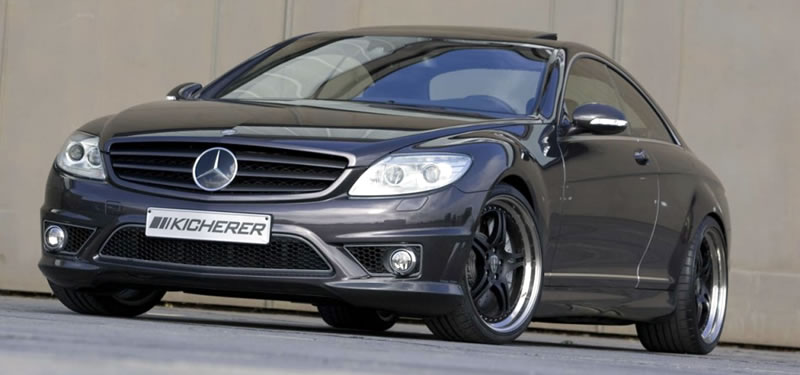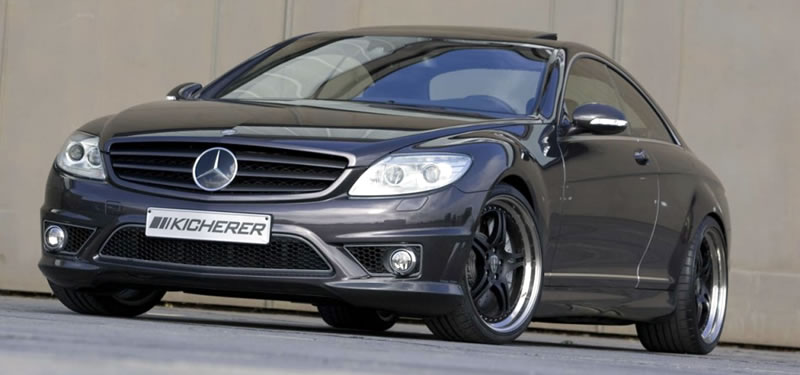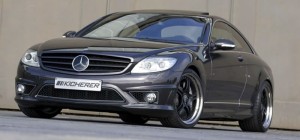 We missed the Mercedes-Benz CL for being gone for sometime, and when it came back, we were jumping for joy.  Kicherer has recently unveiled their CL 60 Coupe which is based on the CL 600 which has got us doing more than just jumping.  There are alot of enhancements like new carbon fiber front and rear aprons as well as an aggressive diffuser with a four-pipe sports exhaust system.
Under the hood, we see Kicherer's twin-turbo V12 CL600 kit that allows for 570-hp with a max torque of 663 lb-ft.  They altered the transmission control module and lowered the chassis by 25mm.
Check out the shots below and tell us what you think.
Kicherer CL 60 Coupe:
Thanks eGMCarTech!