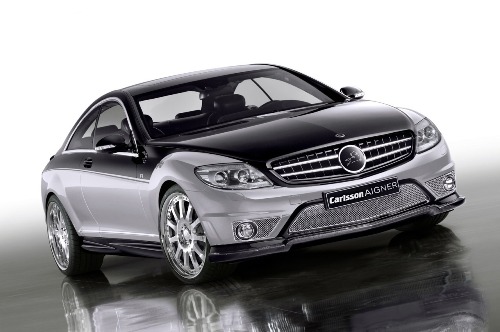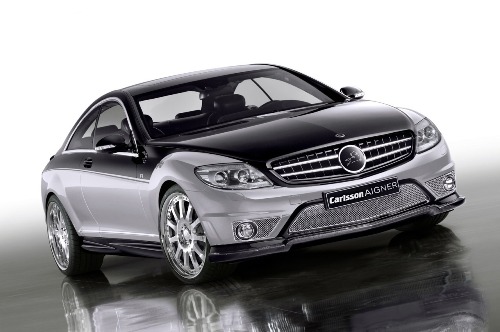 Carlsson unveiled the Carlsson Aigner CK65 RS "Eau Rouge" Dark Edition today at the Zurich Auto Show.  They've beefed up the CL65 AMG to get up to 756 horses.  Currently, there are only 10 units planned to hit the production line.
The CK65 RS has a two-tone color combo with Obsidian Black Metallic and Himalaya gray.  The body kit's more aerodynamically sound than the original AMG model and the price tag reflects it.  Bi-xenon headlights, a radiator grille, and 21-inch ligh alloy wheels were also added.  The interior's blessed with a leather/alcantara trim, aluminum pedals and illuminated door sills.
There will be two versions offered – a V12 Bi-Turbo that pushes out 705 horses and another that pushes 756 horses. Performance is enhanced with a sport exhaust system and Carlsson's C-Tronic Suspension which lowers the CK65 RS by 30mm.
So what's the price tag for the Carlsson Aigner CK65 "Eau Rouge" Dark Edition?  The 705-hp stage starts from 319,000 euros and the second power stage starts from 374,000 euros.
Images after the jump.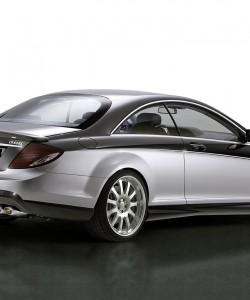 Thanks eGMCarTech!