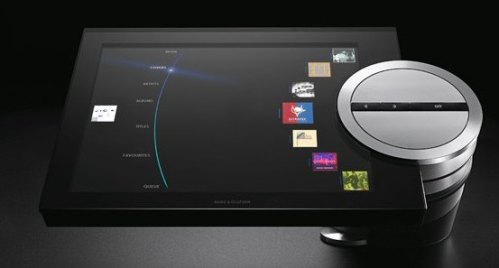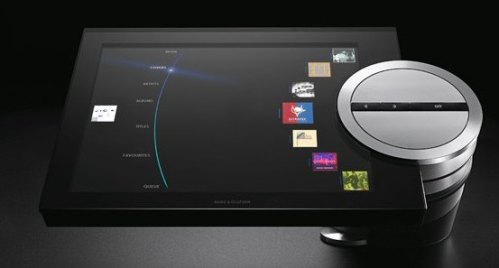 Call this what you want, but calling it a "remote" would be an understatement.  Bang & Olufsen is known for their ultra-luxurious and ultra-expensive audio systems.  They realize the shift from entertainment systems to digital storage.  The BeoSound 5 bridges the gap and increases functionality more than most other units on the market.
The unit is controlled by the BeoSound 5 controller that boasts a 10.4-inch XGA LCD and an aluminum scroll wheel. On the back end there's a 500GB BeoControl 5 music server running Windows XP Embedded with internet connectivity and patent pending intelligent playlist creation. Naturally there are outputs and inputs galore, and it's not just for audio: the box pumpts out DVI-I and HDMI, and can play back plenty of video formats. B&O is staying ultra-exclusive, too.  The unit has a price tag of £3,500 tag (about $5,262 US) and will release in March 2009.
More images after the jump.
Thanks SlashGear!