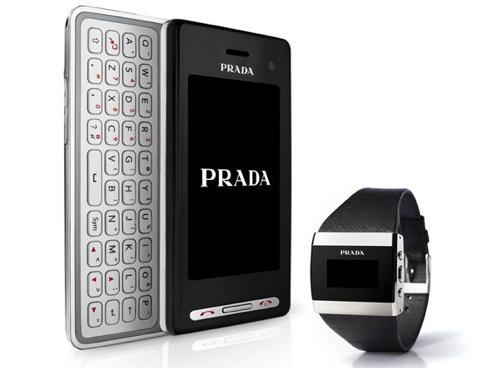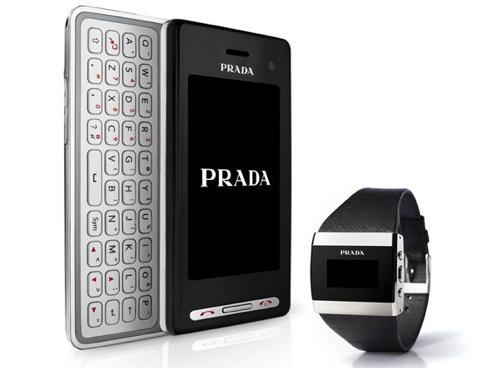 The LG KF900, aka Prada II was unveiled last month, and now, a microsite is up to show off the luxury-backed phone.  users can not only see the accessories the handset comes with, but they can also download a wide range of wallpapers.
The phone will come bundled with a pair of headsets and a leather pouch.  "But wait, there's more!" Prada Link, a stylish Bluetooth watch is also being offered that will sync with the Prada II to show texts and incoming calls.
The LG KF900's features include a 400 x 240 pixels touchscreen display, a full QWERTY keyboard, a 5MP autofocus camera, Wi-Fi, and TV-out.  No date on price and release yet, but it shouldn't be too long from now.