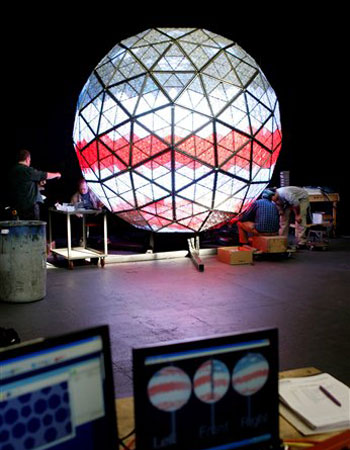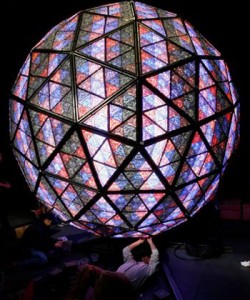 For as long as we can remember, we've had the opportunity to see the Waterford Crystal Times Square Ball drop at 11:59 on December 31st.  Today, the Times Square Alliance and Countdown Entertainment have unveiled a permanent Times Square Ball that's actually twice the size of the ones we're accustomed to seeing.
Covered in 2,668 Waterford Crystals and powered by 32,256 Philips Luxeon Rebel LEDS, the new Ball is capable of creating a palette of more than 16 million vibrant colors and billions of patterns producing a spectacular kaleidoscope effect atop One Times Square.
This is just one more reason to hold up traffic at the Crossroads of the World.