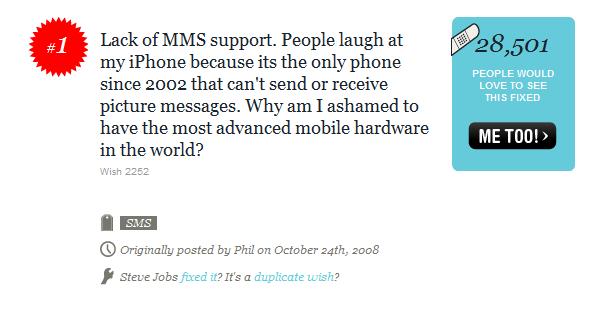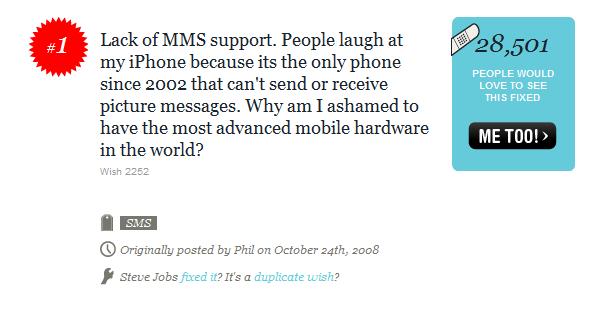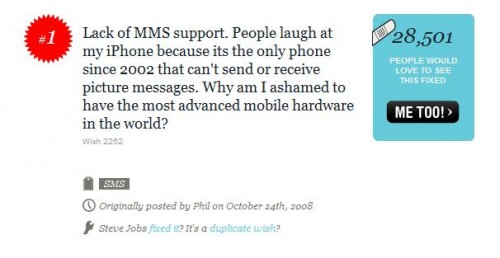 I'd never hire a psychiatrist to tell him about my iPhone issues, but that doesn't mean I don't have any.  We've all got some things we'd see be different on the Jesus phone, but Jobs isn't doing anything about them yet.  Hopefully, pleasefixtheiphone.com will be able to help change that.
The site allows visitors to post what they think they'd like to see change about the iPhone.  Then, viewers are able to vote on which issues they agree with.  Example:  #1 on the list right now is Lack of MMS support.  If you agree that's it one of the top issues, then you simply click the "Me Too!" button to add to the complaints.
If you don't see an issue, then you can add one.  Check it out here!