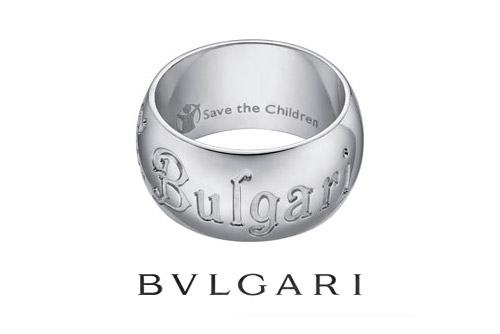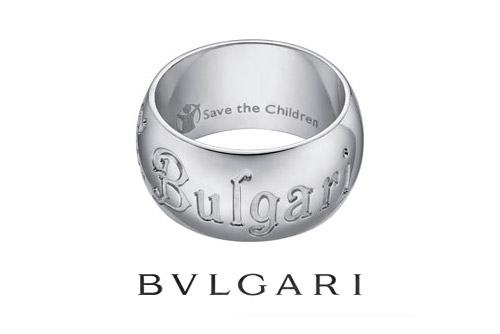 For their 125th anniversary, fashion house Bulgari has set a goal of raising €10 million EUR (approximately $13 million USD) for the Save the Children foundation, having already completed one tenth of the goal through an initial donation of €1 million EUR (approximately $1.3 million USD).
Save the Children is the largest independent international organization for the defence and championing of children's rights. Their "Rewrite the Future" campaign aims to provide education to 8 million children living in conflict-affected zones by rebuilding and equipping schools.
Bulgari has designed a silver ring that has the Bulgari logo on the outside and "Save the Children" logo on the inside. The ring's made of silver in tribute to the company's founder who started as a silversmith in the 19th century.
20% of the ring's $375 USD MSRP will go to the foundation and will go on sale from 1 February to 31 December 2009 at all Bulgari stores worldwide.