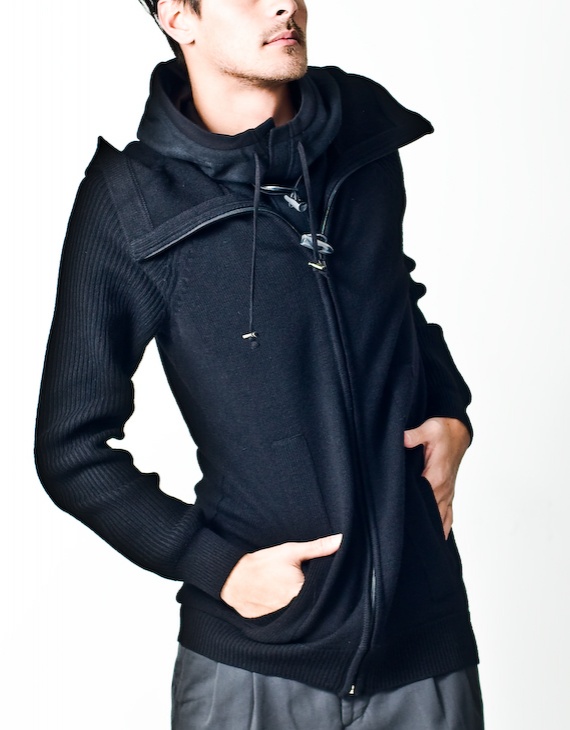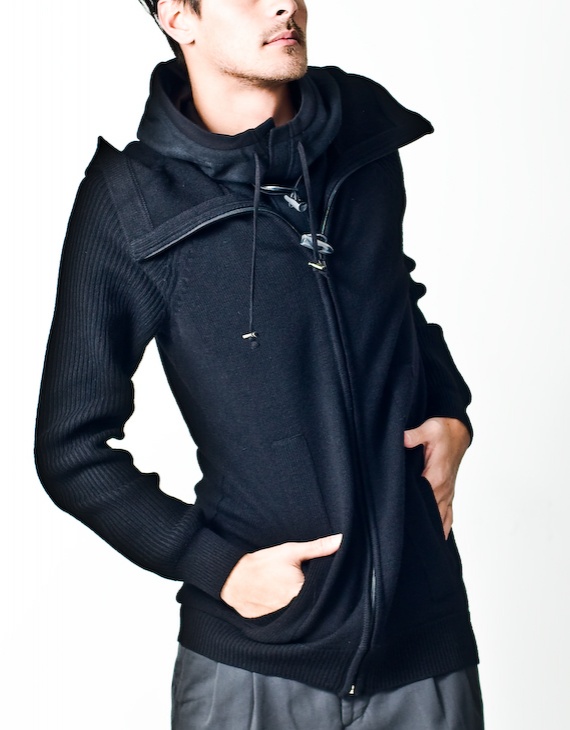 It's like a lego set (vivid imagination I have). You can take it apart and put it together in a few different variations. Talk about versatile. Fifth Avenue Show Repair's duel hoodie has a standard hoodie, but it also packs a wrap-around neck piece and a hidden Velcro attachment.  The 100% wool piece long lean body and ribbed raglan front and dolman back sleeves.
Wear it disassembled or put together. Either way, you'll definitely turn heads and stay warm at the same time.
More shots after the jump.
Buy It: $492.00 @ Oak, NYC