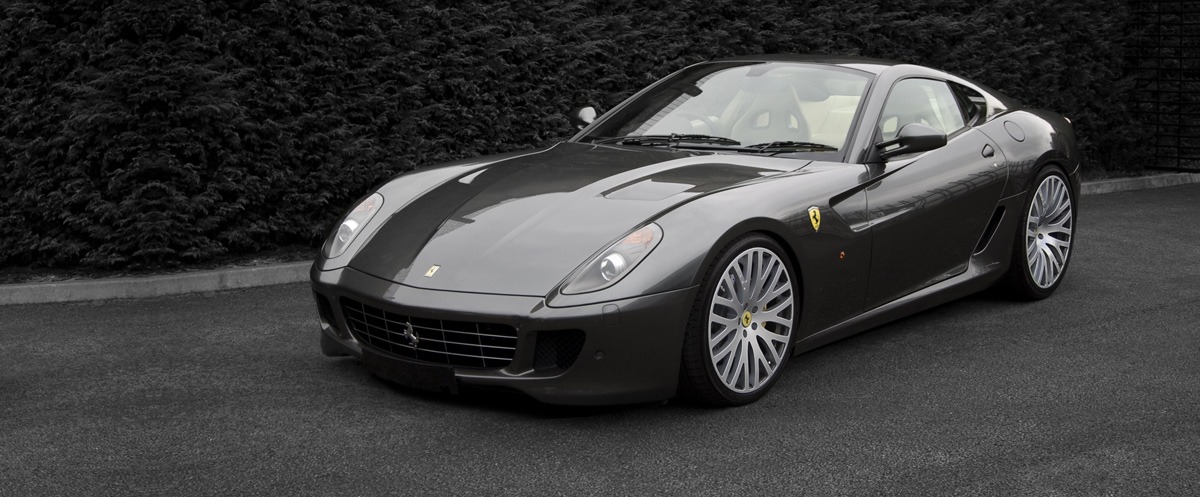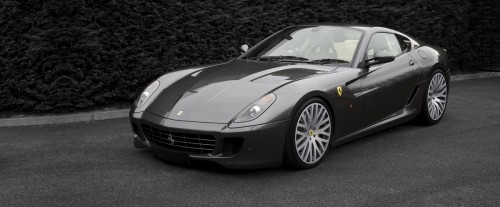 UK-based tuning firm Project Kahn has been known for their sensational work on the World's most luxurious cars.  They've tuned the Aston Martin DB9 as well as the Bentley Continental GT.  Well, now they've got their hands on the Ferrari 599 GTB Fiarano.
The Project Kahn version gets Kahn Carbon F1-X 8.5×20 front wheels and 12×21 rear wheels and a few other enhancements.  It's kitted with an enhanced exhaust system and a lowered suspension.  Ferrari's V12 that produce 620 horses and gets the Fiarano going from 0-62 mph in 3.7 seconds is untouched.  What more do you expect when it's factory features can make it top out at a whopping 205 mph?
Check the images after the jump!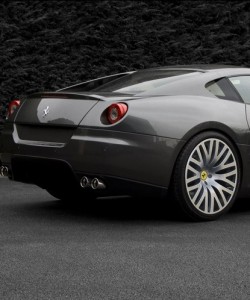 Thanks eGMCarTech!