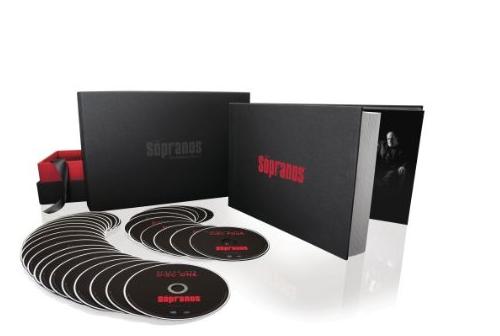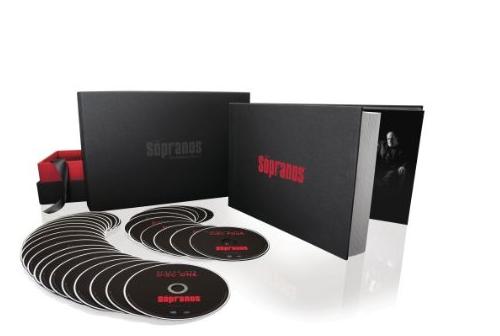 Christmas is coming and guys need to start compiling their Christmas List.  Let us help you.  The Sopranos, our favorite show of all time is now available in a 33-DVD complete set.
For six seasons, fans have devotedly watched Tony Soprano deal with the difficulties of balancing his home life with the criminal organization he leads. Audiences everywhere tuned in to see the mob, the food, the family, and who was next to be whacked. Celebrate the show that Vanity Fair called, "the greatest show in TV history", in the ultimate Sopranos collector's edition.
If this were available on Blu-ray, then we'd be jumping for joy.
Buy It: $254.99