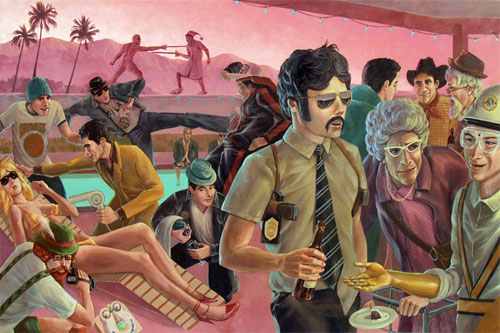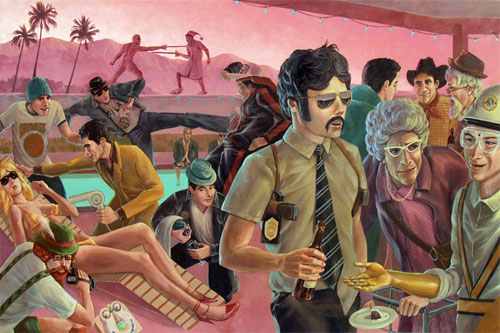 At LA's Gallery 1988, there is a Beastie Boys related artshow called Under the Influence that has left us in awe. Some very Beastie Boys moments are displayed in captivating art, including scenes from Sabotage and Intergalactic.
More images from the art show after the jump.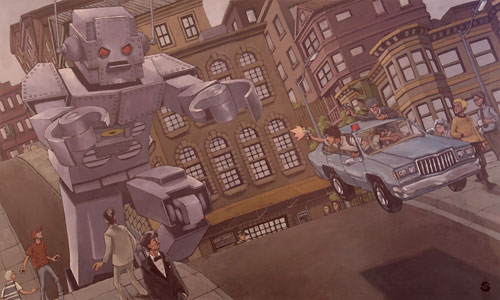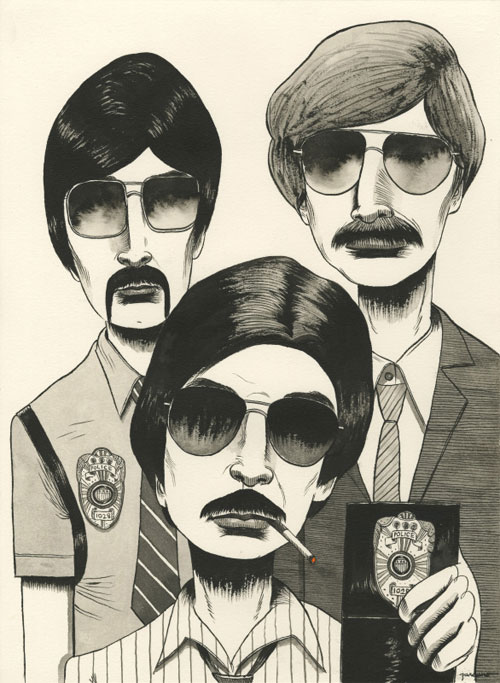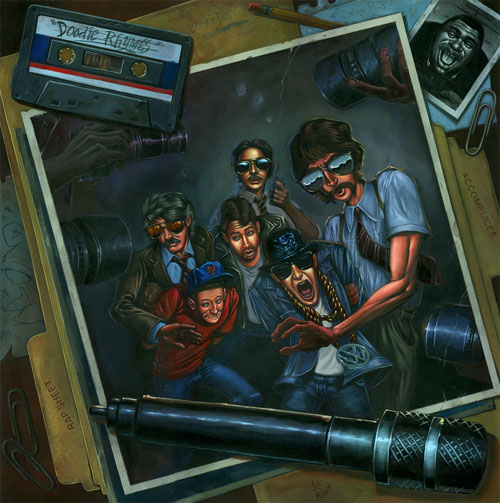 Head to booooooom to see more shots!