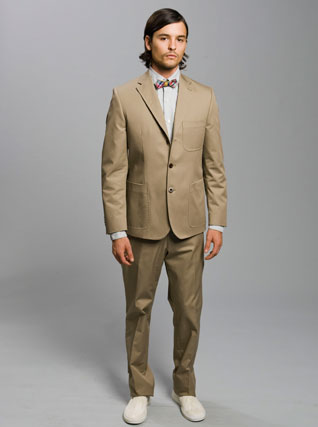 Spring's getting closer, people so we need to start gearing up. Out with the old (just as soon as it stops snowing of course) and in the with the new. Steven Alan's showcasing his Spring 2009 line now and we just couldn't help but admire the Cooper cotton jacket and pants ensemble. We're seeing more and more unstructured jackets this upcoming season, which gives us the lighter feel necessary for the warmer weather.
See more images after the jump.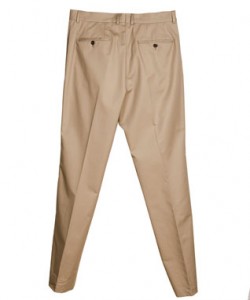 Buy It: $515 for Jacket, $275 for Pants, $58 for Bow Tie all at Steven Alan.