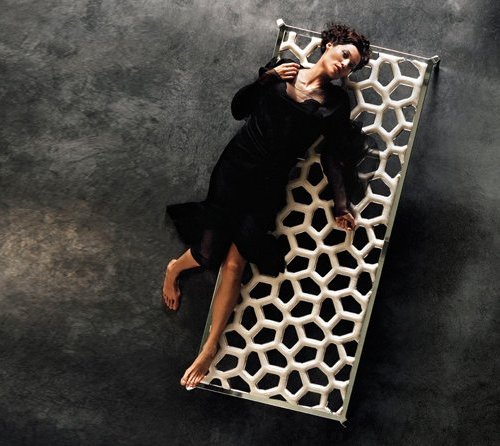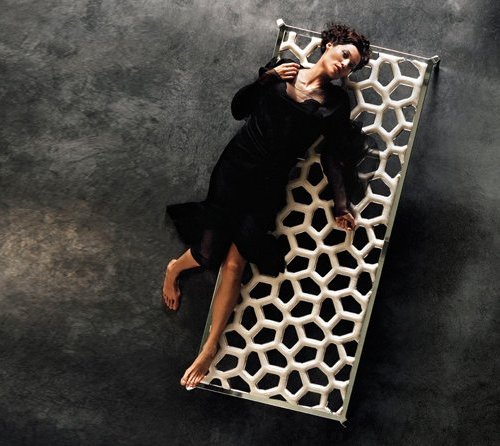 The FurnID design studio has created the Dekka Daybed for manufacturer Fredericia Furniture.
Here's what Fredericia Furniture has to say:
Danish design and Arabic cultural heritage form a beautiful union in Fredericia Furniture's new Dekka daybed, a work that features both clean lines and intricate ornamentation.

Investing in Fredericia Furniture's new daybed, Dekka, is almost like buying a work of contemporary art. The seat features a beautiful hexagonal pattern that gives Dekka an artistic style that is entirely its own. Thanks to its unique appearance, Dekka will add character to any room – while also providing soft and comfortable seating.

Dekka, which means "a seat for more than one person", arose through an encounter of contrasts. Soft and hard, light and dark, ornamentation and minimalism, and of course beauty and function. The piece was created by FurnID, and the three designers choose to blend elements of the Danish design tradition with details stemming from Arabic culture. On account of its unique, elegant pattern, the designers refer to the striking piece as "decorative furniture".
See more images after the jump.