Sure, plenty of companies make playing cards but do they feature unique art from 36 international designers? Black Rock Collective's Playing Card Deck has been a work in progress. An Australian member came up with the idea to utilise the BRC's mish mash of styles and techniques. A New Zealand member then ran with the idea and that's resulted in a masterpiece. Actually, 54 masterpieces.
The deck is in such high demand though that you'll have to be put on a waiting list if you want one.
More images after the jump.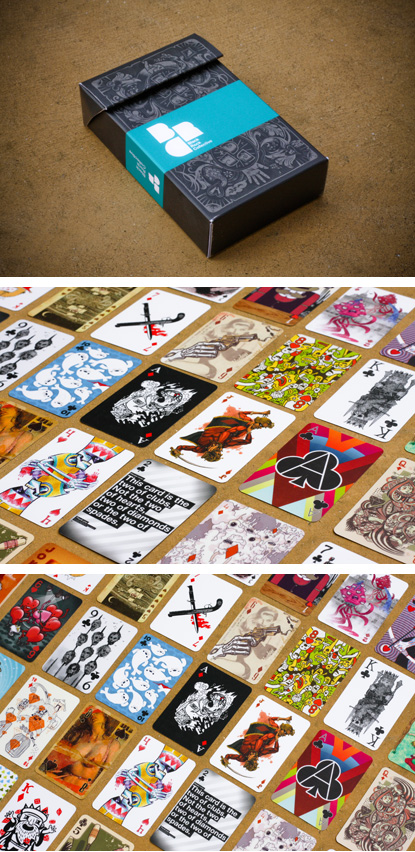 Buy  It: $20 at merchline.com