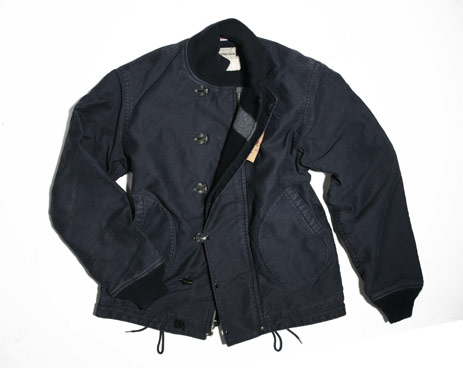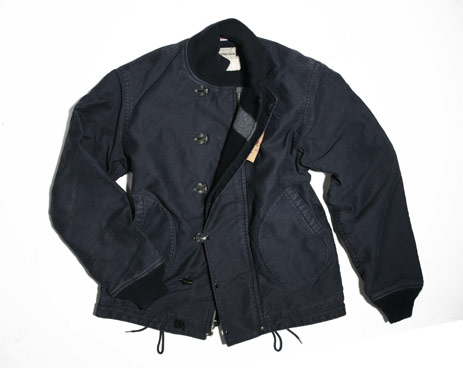 J.Crew's Liquor Store is one of NYC's best kept secrets (as far as shopping for men is concerned). By now, it's probably not a secret anymore but the atmosphere blends retail and a stage for unparalled creations. Prime example: the brand's new military jacket. Made in collaboration with the Hollywood-based vintage hound, designer, and retailer Mister Freedom, the Crew's limited-edition (only seven made) deck jacket is blessed with endless details.
Material Interest goes in depth: 
The grosgrain cotton outer layer is loomed to Navy standards, the lining is a wool "naval blanket" (stitched MFSC Navy—that's Mister Freedom and Sugar Cane, the name of the Japanese mill where it was created), and sandwiched between the two is a layer of organdy, a feature of the original jackets on which it was modeled.
It's a rare piece as there are only seven of them, priced at $850 each. 
J.Crew Liquor Store, 235 W. Broadway, NYC, (212) 226-5476