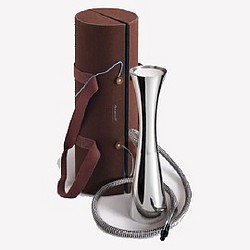 Nedda Al-Asmar's Narghilé Hookah
It's hard to find an elegant Shisha with the brains to match these days.  Not only is the Narghile (designed by Nedda Al-Asmar) the most sleek piece of hardware we've seen, it's also fitted with high-tech space age ceramic crafted to the highest standards, leaving you breathless at sight. The pipe's made of aeronautical polyamide treated with Te on.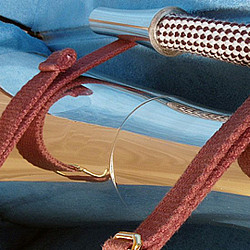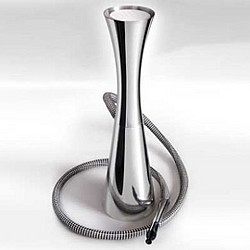 The Narghile also comes with a carrying bag that's as pleasing to the eye as the nish-burner itself.
Buy It: $1450 at Charles&Marie