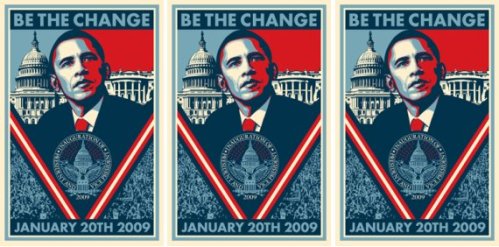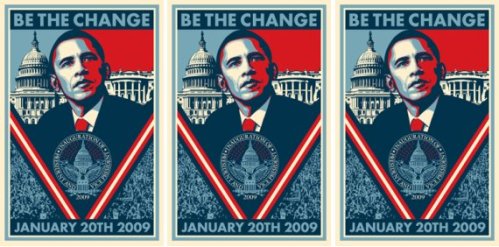 "Be the Change." Those are the words we expect to echo throughout Washington D.C. on January 20th, as Barack Obama is sworn in as the nation's 44th President. The inauguration poster is designed by noneotherthan Shepard Fairey, the man who moved the nation with his "Hope" posters that were stapled across America during the 2008 Presidential campaign.
Posters are selling for $100 and 1,000 prints, signed and numbered by the artist, go for $500. All proceeds will be put toward much needed Inaugural funding, as the planned events could cost the city up to $50 million with nearly three million people expected to descend on Washington 20 January 2009.
Head to the inaugural website to grab a print.