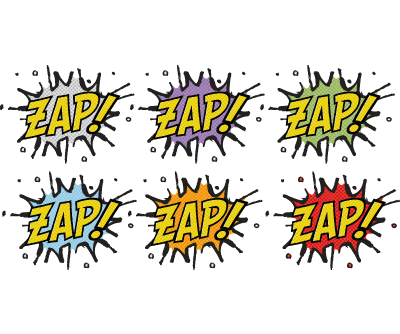 Fat Head's great for those SuperBowl commercial-watching patrons that only like to promote the Official so-and-so of the so-and-so League. Scribble on Wall could be for those people, but it's also for those that go against the curve. I saw some really appealing designs but what intrigued me the most was the thinking of those enterprising geeks that are the foundation of the company.
There's a saying in design. Actually, there are a bunch of sayings. And we don't know any of them. We think that means something about us—but we're just not sure what.

The point is, we're design geeks who get off on creating self-adhesive art for your walls. We're not hip, Swedish people. In fact, we don't even know any hip OR Swedish people. We are garden-variety art and design geeks. And we're precisely the sort of people you'd want in your house creating cool designs for your walls. As long as we promised to leave at a decent time.

Which we totally would!
Head to their site and check out all that SOW is cooking up. Prices vary per design and you can even design your own. Give it a shot and let us know how it goes.