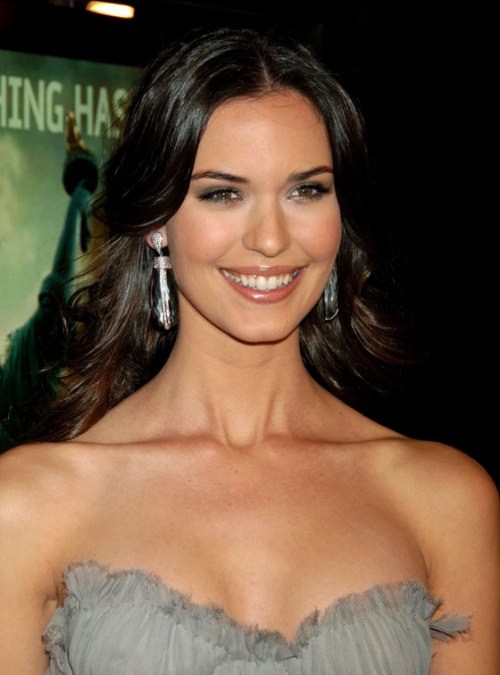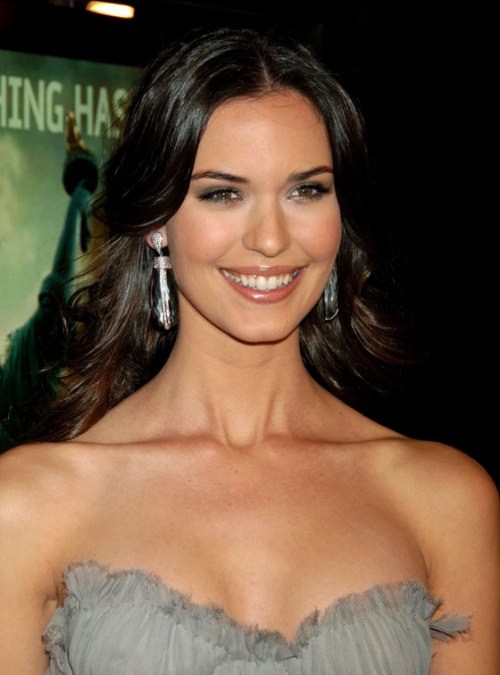 Odette Yustman was born on May 10, 1985 in Los Angeles, California. Her mother, Lydia, is Cuban, and her father, Victor Yustman, who is of Italian and French descent, was born in Bogota, Colombia and raised in Nicaragua. Odette speaks Spanish fluently.
My, how fast kids grow up these days. You might remember Odette Yustman from her early acting in Kindergarten Cop. She went on a hiatus and then was in October Road a few years back. In 2007, she caught a lead role in Cloverfield (Yeah, we watched that movie for her, too). Now, she's starring in The Unborn, another "horror" flick. She looks sexy when she's scared, but can you show a little diversity?
Just kidding, Odette. As long as you keep popping up on the big screen, we'll keep paying. The Unborn is in theaters now.
More images of Odette after the jump.