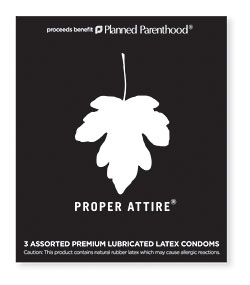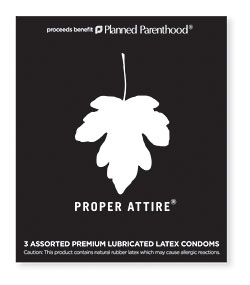 No, this is not a new line from designer Alexander Wang. Well, clothing line atleast. Proper Attire is actually a limited edition condom designed in collaboration with Planned Parenthood. They're to be sold at Thompson Hotels with all profits going to Planned Parenthood.
Here's what Alexander had to say:
When Planned Parenthood approached me to collaborate with them on a project that makes condoms more appealing to women, I loved the idea! "I used a spare design that felt sexy, modern and empowering; after all, women should always come first!
Well, let's hope they do. Grab a few at 60 Thompson.