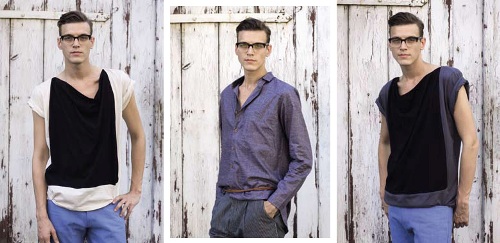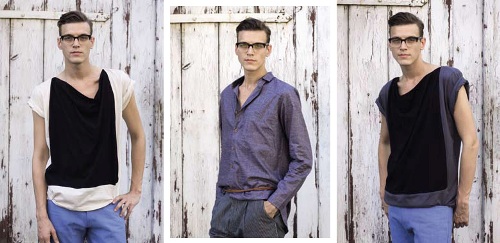 Created in 1999, Berlin-based ADD believes that the constrictive nature of seasons can have a stifling effect on creativity. The brand actually does not focus on a men and women collection, instead maintaining a diffusion line called ADD Standard, which offers a stable selection of their favorite pieces for both men and women. ADD's season collections are with a unisex mindset, avoiding the artificial and creating clothes with purpose that both men and women can wear.
They've yet to disappoint as their Spring '09 collection stays true to their principles. Take note of the simple tops and trousers, slightly enlarged, and a spring palette of pastels applied. 
More images from ADD's Spring 2009 collection after the jump.