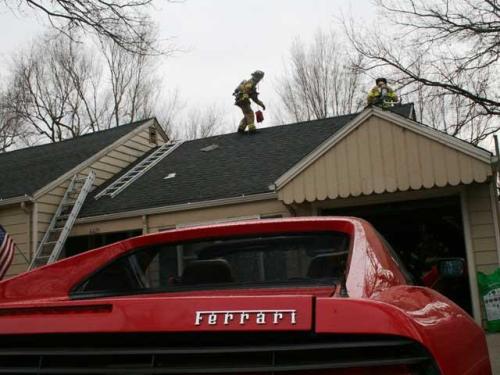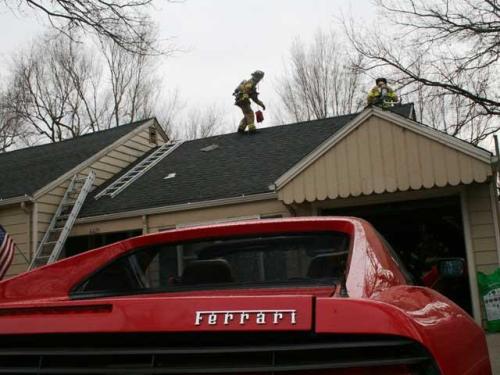 A fire in Olathe, Kansas ended up doing an estimated $80,000 worth of damage to a couple's home, but the homeowner asked the firefighters to save his most prized possession: his red Ferrari that was still in the garage.
Olathe Battalion Chief Bill Parker said, "While the guys were fighting the fire, the other company's in there pushing the Ferrari out. It's kind of like they went to that pretty quick. It's a nice car."
Now, that's true love, my friends.