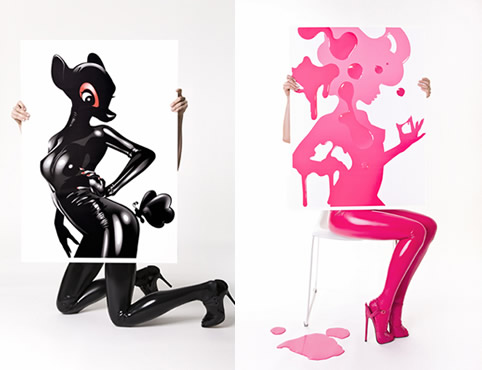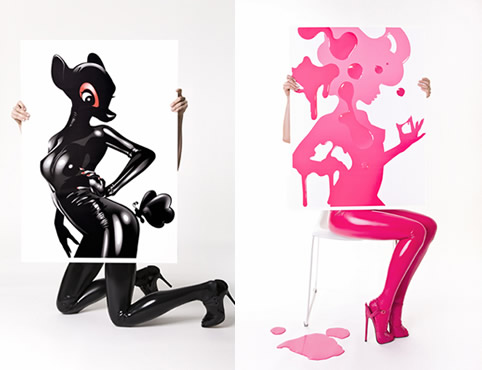 Jasper Goodall is one of the finest graphic artists of our time and he spent the early part of this decade influencing a generation. From his genre defining work for The Face in the early part of this decade to selling commissions to the likes of Sprite for numbers like £25,000 to being approached by Gucci to design a pack of cards, Jasper's has done more for graphic art than many give him credit for.
He's shifted from the commercial aspect of the business to being a genuine artist, and this month's 'Poster Girl' exhibition at the Electric Blue Gallery in London, his first solo show in a gallery environment, only serves to confirm his true arrival on the art scene.
When talking about the exhibition, he states the following:
I liked the idea that I could corrupt Bambi, a modern day symbol of innocence and turn her 'bad' thus re creating the nun cliche in a new way.
Poster Girl is a collection of images which show illustrated bodies being held up in front of real models, the resulting photographs are both fantasy and reality, illustration and photography.
More images from the exhibition after the jump.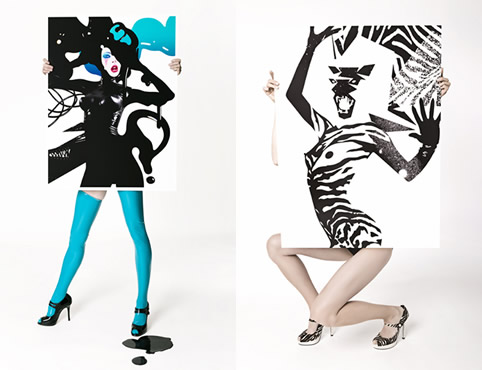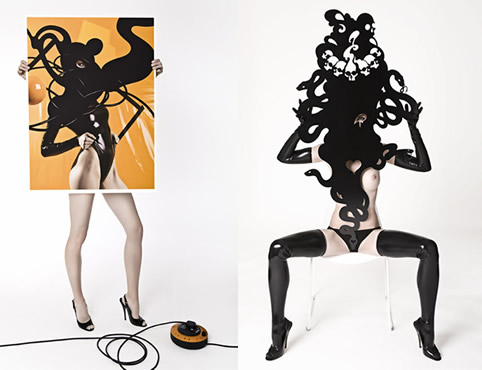 Read more about the exhibition at weheartstuff