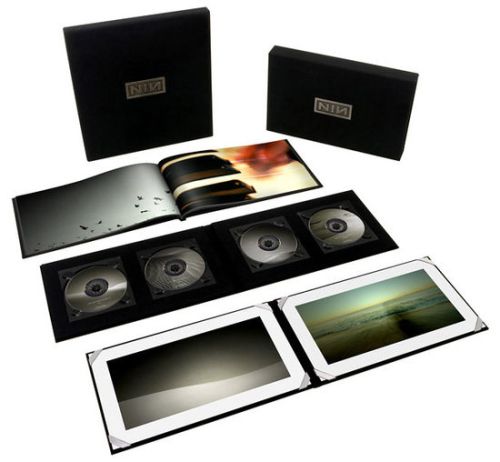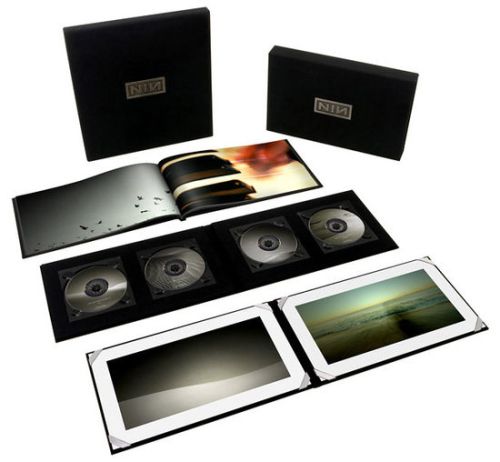 Ghosts I – IV is a brand new 36 track instrumental collection by Nine Inch Nails that sprawls takes the band through a different path to success. With almost two hours of new music composed and recorded over an intense ten week period last fall, Ghost I – IV is sure to keep fans interested for a very long time.  
The ultra-deluxe limited edition package was limited to 2,500 copies which sold out within 36 hours at $300 each. It includes two CDs, a data DVD with all the multi-tracks for remixing, a 24 bit/96 kHz Blu-ray disc, four 180-gram vinyl records, a 48-page book of photographs and two Giclee prints in high-quality luxurious packaging numbered and signed by Trent Reznor.
This compilation also comes with a digital scrapbook with all the imagery found in the deluxe package which can be found and downloaded here.