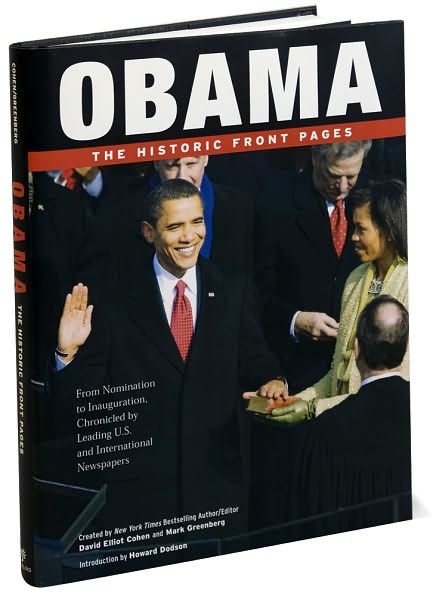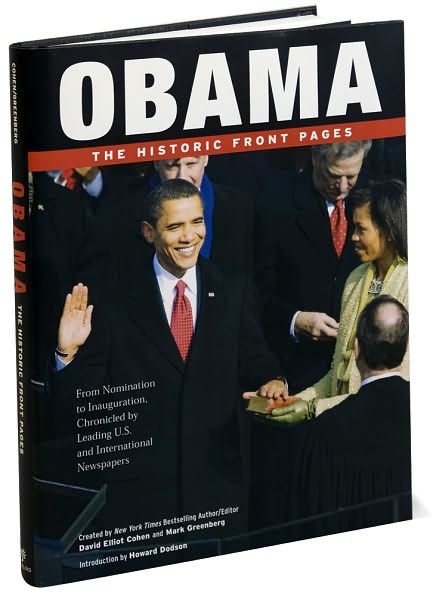 The Historic Front Pages is a compilation of newspapers "from nomination to inauguration" of our nation's 44th President Barack Obama, created by David Elliot Cohen and Mark Greenberg. It's the only book to feature five historic speeches as well as front pages of the three significant moments: when Obama won the Democratic nomination; when he became the first African-American elected president; and when he was sworn in.
Here's what B&N have to say about the book:
Now, everyone can own a piece of history, thanks to this gorgeous commemorative album of front pages that capture Barack Obama's extraordinary journey to the White House. Featuring newspapers both domestic and foreign, and depicting all the landmarks in this groundbreaking campaign—including the inauguration—Obama is a stunning keepsake for all who experienced this remarkable moment…and future generations, too.
More images after the jump.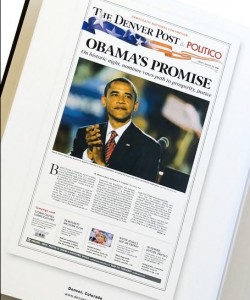 Buy It: $18.71 at B&N