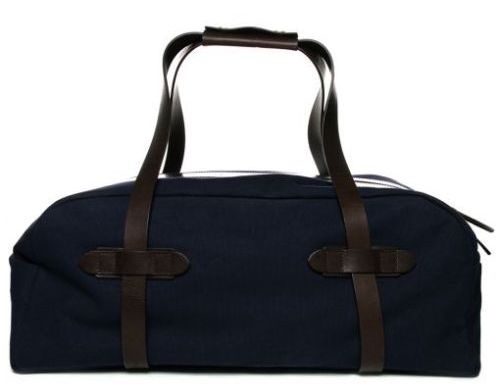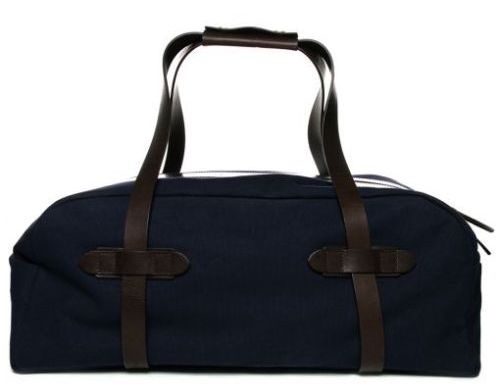 A solid weekend bag for this season has been more difficult than ever. In seasons past, the creativity and dedication to such pieces was in sixth gear, but these days, the economic climate's gotten the best of some designers' creative landscapes. 
Mismo is staying true to their creative bones with this canvas and leather travel bag. It's a simple yet engaging design, but the superior material is what sets it apart from the rest. The bag comes in a Bleu/Marron finish (pictured above) as well as a Kaki/Marron mix (after the jump). 
More images after the jump.
Buy It: $648 at Colette